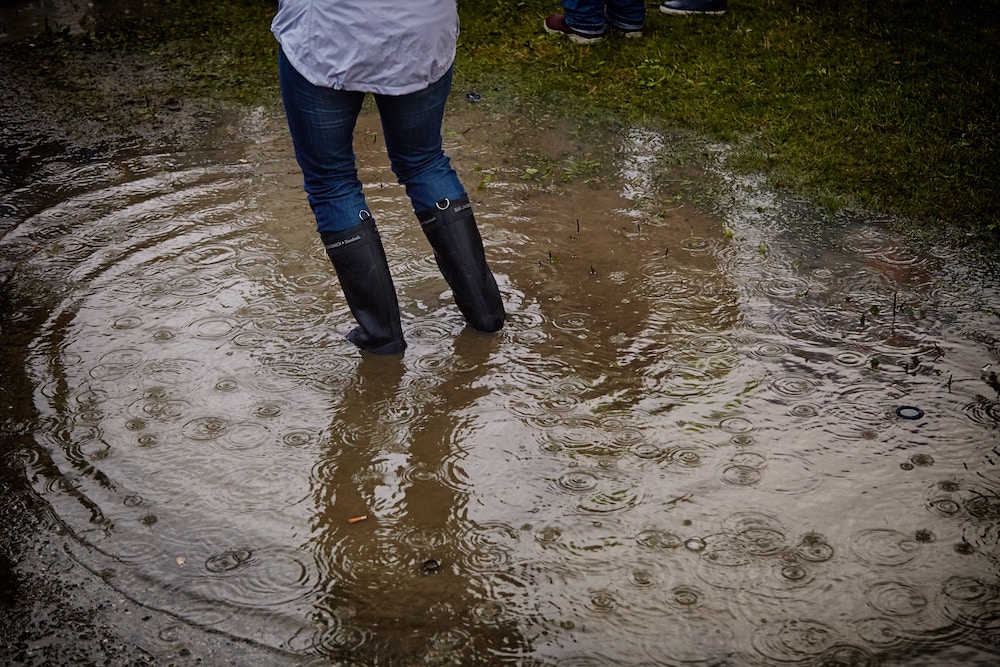 Looking for Flood Insurance for Your Home?
When you think of incidents of flooding, your mind might conjure up images of an epic event such as Hurricane Katrina or Hurricane Sandy, which left massive devastation in their wake and billions of dollars in damages. 
Flooding typically is not that catastrophic in nature, and it doesn't have to be to cause extensive damage and heavy personal loss. You might be surprised to learn that just a couple of inches of floodwater has the potential to cause tens of thousands of dollars in damage. And it can happen fast. 
If you are looking for flood insurance in the Pacific Northwest, Graybeal Group has got you covered!  We can evaluate your specific needs and personal circumstances, also taking into account where you live, and put together a flood insurance policy that works for you and your loved ones. We'll make sure you are well covered if a flood should ever occur. 
What is a Flood?
A flood is defined by the National Flood Insurance Program (NFTP) as a general and temporary condition where two or more acres of normally dry land or two or more properties are inundated by water or mudflow. 
Why It is Good to Have Flood Insurance
Did you know that both homeowner's and renter's insurance do not cover flood damage? Whether you live in Oregon, Washington State, or any other part of the Pacific Northwest, flood insurance has to be purchased as a separate, stand-alone policy. 
Visit our Graybeal Group blog to learn more information about homeowner's insurance options and ways to address water damage issues. 
If you live in a high-risk flood zone, you may be required to purchase flood insurance. Do you have a mortgage?  Homes and businesses located in a high-risk flood area with government-backed mortgages must have flood insurance. Although flood insurance is not federally mandated if you live outside of a high-risk area, your lender may still require you to carry flood insurance. 
Every property is vulnerable to flooding, especially when you consider the prevalence of weather anomalies, including severely strong storms, that many regions of our country are experiencing nowadays. If fact, every single house in the country is in a Federal Emergency Management Agency (FEMA) flood zone.  It's just that some flood zones are worse than others.  
No matter where you reside if you own property, you should seriously consider buying flood insurance for the protection and peace of mind that it brings. 
How Flood Insurance Protects You
Flood insurance protects your dwelling and your belongings. Whether you are a homeowner, a business owner, or a renter, flood insurance can help protect your valuables and other items that you treasure. By carrying flood insurance, you significantly bolster the chances of being able to replace most or all of your lost or damaged possessions from a flood. 
When you have flood insurance, you have coverage for both the structure of your home and personal property in case of damage. Flood insurance covers losses directly caused by flooding. 
Flood insurance usually covers the following items in your residence:
Carpets and flooring

Appliances 

Cabinets

Electrical and plumbing

Heating and air units
According to FEMA, here is a comprehensive list of what is typically covered under flood insurance:
Essential systems in the home

. This includes electrical and plumbing systems, furnaces, water heaters, central air conditioners, heat pumps, and sump pumps. It also includes cisterns and the water in them, fuel tanks and the fuel in them, solar energy equipment, water tanks, and pumps.

Appliances. Refrigerators, ranges, and built-in appliances

, such as dishwashers, washing machines, and dryers, are usually covered. So, too, are portable window air conditioners, and freezers and the food in them. 

Carpeting and window treatments

. If you have permanently installed carpeting over an unfinished floor, or any other kind of carpets over wooden floors, your policy should cover them. Your policy should also include window blinds and curtains.

Permanently installed paneling, wallboard, bookcases, and cabinets

. If you have to replace your cabinets, your policy will pay only for the ones that were damaged. If some cabinets were ruined but others were not affected, you might have trouble getting cabinets that match the older ones. 

Foundation walls, anchorage systems, and staircases attached to the building

. There is an exclusion for "loss caused directly by earth movement even if the earth movement is caused by flood."

A detached garage, used for limited storage or parking

. You can use up to 10 percent of your total building coverage toward your garage, but that amount will be subtracted from the total amount of building coverage available to you.

Personal property

. This includes clothing, furniture, and electronic equipment—though only if they're not stored in the basement. 

Certain valuables

. Your policy is likely to cover items such as original artwork and furs, up to $2,500 in value.

Other coverage

. Some events are covered even if they're not strictly floods, such as groundwater seepage and mudflow. These would include a neighbor's above-ground swimming pool collapsing, causing the water to flow into your home, or a water main break that damages your home and at least one other in your neighborhood. However, damage caused by a sewer backup is covered only if it's a direct result of flooding.
Flood insurance policies also reimburse you for the work that you and other family members did to sandbag your home, move furniture, and remove debris. 
How to Get Started on your Flood Insurance Quote with
Graybeal Group
To get started on your quote, call our office or visit our quotes page. We'll make the process simple and help you get the perfect flood insurance policy that fits your exact needs and provides adequate coverage for your home or business in the event of a flood!
If you're looking for flood insurance in the Pacific Northwest we've got you covered. Did you know that every single house in the entire country is in a FEMA flood zone? It's just that some flood zones are worse than others.
In most situations, you will have a 30 day waiting period when you buy flood insurance, so don't wait until it's too late!