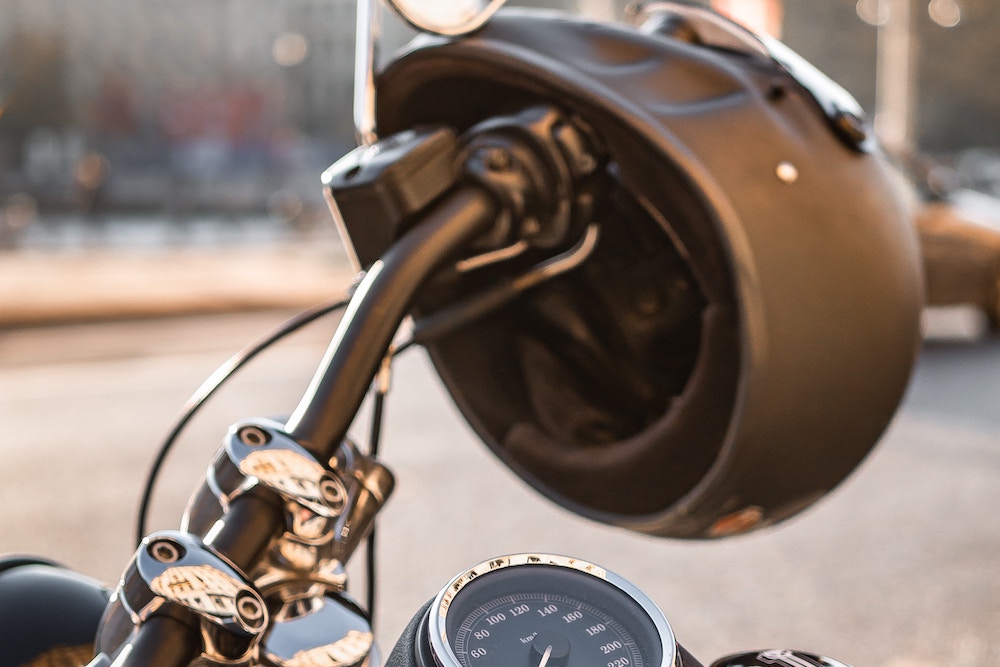 Motorcyce Insurance Services Page
When you are searching for a motorcycle, you probably consider various aspects of the upcoming purchase such as the style of the bike, how it fits your body, how much power it has, etc. You want the motorcycle to suit your needs and your lifestyle. 
You should take the same careful approach when looking to purchase motorcycle insurance.  Just like investigating the qualities of a motorcycle, you want to become familiar with the various insurance policies available and with many different options and types of coverages for motorcycle insurance.  There is cost, the extent of coverage, and medical expenses to factor in, as well as other relevant factors. 
Graybeal Group Has the Right Motorcycle Insurance for You
If you ride a motorcycle, chances are that the Graybeal Group, Inc. can provide you with the perfect coverage that will cater to your personal needs and lifestyle. We cover a wide array of motorcycles that include:
Street cycles

Harley Davidsons

Trike conversions

Cruisers 

Classic bikes

Touring bikes

Dirt bikes

ATVs
Motorcycle insurance works similarly to auto insurance in that it provides you with many of the same types of coverages. 
Here are some of the different types of motorcycle insurance coverages that you can choose from for your policy:
Full-Coverage Motorcycle Insurance
This is a broad and sweeping type of motorcycle insurance that covers repairs or replacement if your bike is damaged or stolen. It also covers damages that you might cause in an accident. Full coverage insurance for motorcycles usually includes comprehensive and collision insurance.  This is in addition to coverages required by the states. 
A full-coverage policy is the ideal way to protect your bike, even though it tends to be more expensive than other types of insurance coverages. 
State-mandated coverages for motorcyclists can include:
Property damage 

Personal injury protection 

Bodily injury liability

Uninsured motorist coverage
Collision and Comprehensive Coverage
This insurance is known as first-party coverages that cover the cost to repair or replace your motorcycle in the event of a covered loss. Collision coverage will pay for damage that happens as a result of an accident with another vehicle or object – including incidents such as hit-and-run – while comprehensive coverage insures against theft as well as what is classified "act of God" incidents. This would involve damage to your bike that occurs because of flooding, fires, hail and falling objects. 
If you are a seasonal motorcycle rider, you would especially appreciate having comprehensive coverage. This type of coverage protects your bike while it is being stored. So if your bike is not being used or is only ridden occasionally, you still enjoy coverage for possible damages. 
Bodily Injury and Property Damage Liability
This type of insurance will cover damages that you cause to other motorists and their property in an accident.  For example, if while driving your motorcycle you collide with someone's car and cause $10,000 in medical expenses to the other driver, in addition to repair costs for their vehicle, that would be covered by liability insurance. 
These coverages are required for riders in all states, including Oregon and Washington. 
Uninsured or Underinsured Motorist Coverage
This coverage covers losses you experience during an accident caused by a driver who is uninsured or doesn't have adequate liability insurance. There are two types of uninsured or underinsured motorist (UM) coverage. They are bodily injury and property damage, which serve the same function as liability insurance. 
This type of insurance is required in Oregon and Washington State. 
UM bodily injury coverage will cover the costs of medical bills if you are injured by a driver who does not have insurance or has inadequate bodily injury liability limits to cover your bills. Likewise, UM property damage insurance covers damage to your motorcycle caused by a driver without enough property damage liability limits. 
Personal Injury Protection 
Personal Injury Protection (PIP) is first-party insurance that pays for your own medical expenses and lost wages as the result of an injury that happens in an accident – regardless of who is at fault. PIP is required in Oregon and Washington State. 
PIP is no-fault coverage, which means you should get your medical bills paid much faster than with liability insurance, where an insurer will only pay out when one party is found to be at fault. 
Coverage for Customized Parts
Many comprehensive and collision policies will just cover the factory standard parts on your motorcycle, or they will limit the coverage. If you opt to add optional accessories such as chrome parts, trailers or sidecars, or a custom paint job, inquire with your insurer about details on the limits of coverage. 
Factors that Impact the Cost of Motorcycle Insurance
The type or style of motorcycle you ride. Examples are a sportbike or a cruiser

Your age, your driving record, and where you live
Age of the motorcycle
How many miles you ride every year
Where you store your bike
Get Your Motorcycle Insurance with Graybeal Group, Inc. 
Our insurance experts at Graybeal Group will make the insurance process simple and hassle-free for you so you can get the best motorcycle coverage that fits your specific needs and personal lifestyle. 
To get started on your quote, call our office or visit our quotes page!