What Does Homeowners Insurance Cover? Protect Your Home Inside and Out.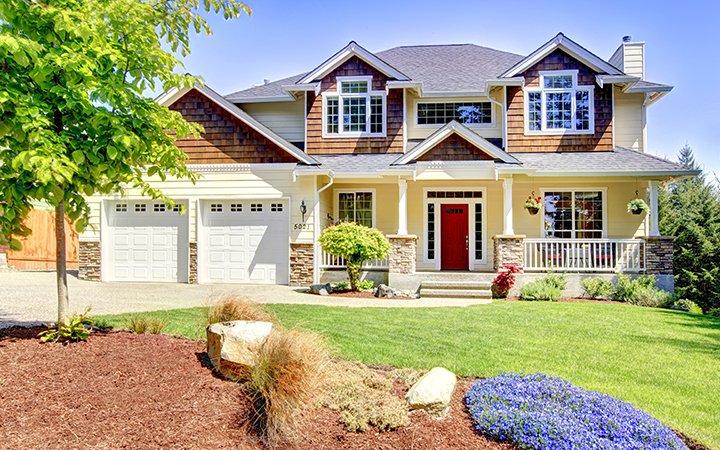 Homeowners Insurance: What is it and how am I covered?
Does my homeowners insurance cover this? The question that many insurance agents receive every day from their customers. In the next few paragraphs we are going to provide a quick overview of what your Homeowners Insurance Policy covers, and what may be excluded. 
There are four parts to your homeowner's policy.
Coverage A- Dwelling

Coverage B- Other Structures

Coverage C- Personal Property

Coverage D- Loss of Use.
COVERAGE A-
Dwelling
Dwelling coverage provides coverage for the physical home itself. Coverage A can also provide coverage for supplies and materials that are used in construction, repair, or to alter the dwelling and/or other structures located on the insured's premises, these materials must be located on or next to the premises.
COVERAGE B-
Other Structures
Other structures on the insured's premises that are apart from the main dwelling, defined by a clear space between – ei: shop, shed, barn, or free standing garage. If the structure is attached to the main dwelling via utility line or fence, etc it's considered detached and will be covered under Coverage B. You may wonder what is my limit and how is it calculated? Other Structures limit is 10% of your Coverage A (Dwelling) limit. In other words, if your Dwelling(Coverage A) is insured at $300K, your Other Structures (Coverage B) limit would be $30k.
Coverage A: $300,000.00 x 10% = Coverage B $30,000.00
There are exclusions for Coverage B and it is important to understand what they are. If you are unsure if your property may not be covered, ask your agent. If your "Other Structures" are being used for business purposes, being rented or held for rent to someone who does not reside in your home, coverage on this structure is excluded. One exception is if the structure is being used as a private garage only. If it's being used as a private garage only, the renter does not have to reside on the premises for this "other structure" to be covered. 
COVERAGE C-
Personal Property
Personal Property can cover your property while being physically at your home or anywhere in the world. Personal Property can range from furniture, electronics and clothing, camping gear and at times the property of a house guest if applied to your policy upon issue. This type of coverage helps pay to repair or replace your belongings after a covered loss, such as theft or fire.
The limit of coverage for Personal Property is 50% of your Dwelling limit (Coverage A). If your Dwelling limit(Coverage A) is $300K, your Personal Property limit (Coverage C) is $150K. 
Coverage A: $300,000.00 x 50% = Coverage C $150,000.00
Personal property away from the premises coverage limit is 10% or $1,000.00 of your Dwelling (Coverage A), whichever is more. Coverage away from the premise is strictly for the insured's property, this does not apply to guests.  
In your homeowners' policy, there are special limits of insurance. In other words, maximum limits that are designated for certain items. 
See table below: 
Maximum Limit of Coverage Amount  

Items included 

$2500

Business personal property at the residence

$1500

Personal records, deeds, securities, passports, stamps, letters of credit, notes (other than bank notes), accounts, proofs of debt, tickets, and manuscripts. Also included is the cost to replace, research, or restore the lost/damaged information

$1500

Trailers not used with watercraft

$1500

Watercraft, including trailers, equipment, and outboard motors (a

n

outboard motor

is a propulsion system for boats, consisting of a self-contained unit that includes engine, gearbox and propeller or jet drive, designed to be affixed to the outside of the transom)

$1500

Electronic apparatus while in, on, or away from a motor vehicle, as long as it can be operated from the motor vehicle power source and retains its ability to be operated from a power source other than the motor vehicle. Includes tapes, wires, disks, records, and other media 

$500

Business property away from the insured premises

$200

Bank notes, money, gold (not goldware), silver (not silverware), coins, platinum, medals, and bullion (

Bullion

is gold, silver, or other precious metals in the form of bars or ingots.
There are also types of property that are subject to a max amount of coverage if they are stolen. See table below for those items and their max coverage amounts.
| | |
| --- | --- |
| Maximum amount of coverage | Type of Property |
| $2500 | Firearms |
| $2500 | Gold-ware, Silverware, and Pewter-ware |
| $1500 | Furs, watches, jewelry, precious and semi-precious stones |
Jewelry, Firearms, Antiques, or my Watercraft Trailer… Is this covered? In continuance of your Homeowners' Policy's Personal Property section, you have the option to have Scheduled vs Non-Scheduled property. Scheduled Personal Property can be a great benefit for those who have higher amounts of assets. Scheduled personal property is a supplemental insurance policy that extends coverage beyond the standard protection provided in a homeowners' insurance policy. By purchasing a scheduled personal property policy, owners can ensure full coverage of expensive items, such as jewelry or firearms, in the event of a claim.
For example,  Steve has a Non-Scheduled policy and has a collection of firearms amounting to a retail total of $7,200. In the event that his home was broken into and all firearms were stolen, only $2,500 of this property would be covered/paid out. If Steve had Scheduled this Personal Property, these items would be covered and replace on a Replacement Cost valuation. (The limit you insured each item for)
COVERAGE D-
Loss of Use
What exactly does this mean? Loss of use coverage is applicable when a residence or dwelling becomes uninhabitable due to damage that has been caused by a covered cause of loss. 
There are few different scenarios that would cause this coverage to kick in: 
1) Cost of Living Expenses: If the dwelling suffers a covered loss and is uninhabitable, the insurance company will reimburse the insured for the (necessary) increased cost of living expenses to keep a normal standard of living – while the property is being restored/repaired. This is referred to as Additional Living Expense. 
2) Fair Rental Value: If the loss occurred on the part of the residence premises that is rented out to others, the insurance company will pay the fair rental value while the building is repaired. Payments will be for the shortest time to repair/replace. 
Lastly, if civil authority doesn't allow you to access your dwelling/premises because of damage to a neighboring dwelling, the insurance company will pay Fair Rental Value or Additional Living Expenses for up to two weeks. 
Understand your insurance and what it covers! Let our team of experts at Graybeal Group Inc. review your current coverage and create an Insurance Protection Plan that's suited just for you at a price you can afford!
If you have any questions or would like further explanation, call our office at 541-567-5523, or email our Lead – Home and Auto Agent  Ana@graybealgroup.com