Additional Farm Insurance Coverage Policies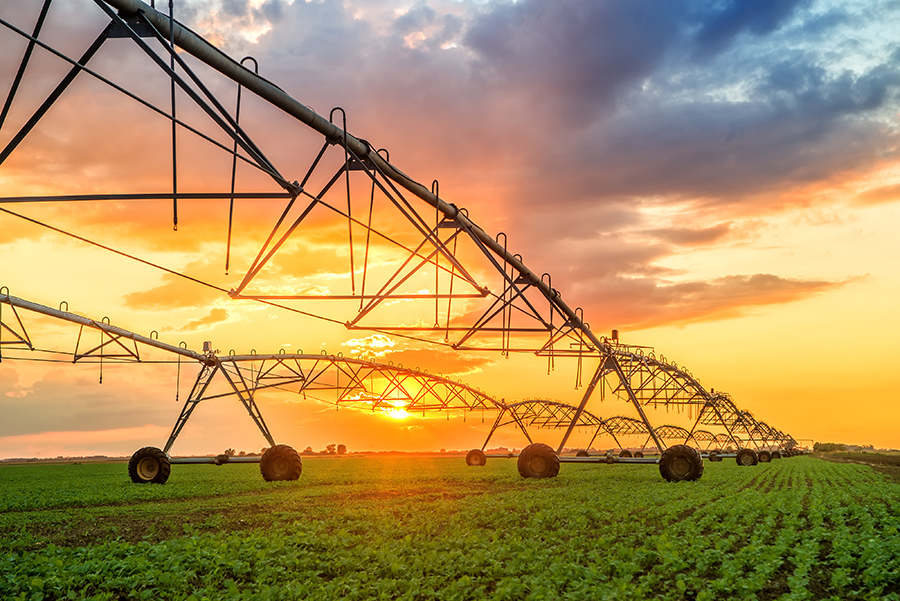 There are seven different forms of farm property coverage. Our goal at Graybeal Group Inc. is for you to fully understand you farm insurance policy, as well as understanding the additional types of farm insurance coverage we provide! The first form is, Coverage A for Dwellings
WHAT DOES OREGON DWELLING FARM INSURANCE COVER? 
Coverage A for Dwelling covers direct physical loss to the property. Coverage A covers each dwelling, any structures attached to the dwelling, and any materials onsite (at the location that's insured) that are intended to use to alter, repair, or build upon any of the covered dwellings or their attachments. Also, any building or outdoor equipment that's used for service of the covered property that's not covered by other insurance, would be covered under Coverage A- Dwelling. 
Another part of Coverage A includes coverage for outdoor TV antennas, outdoor radio, and/or satellite dishes.  Coverage A covers these items up to $250 unless otherwise noted in the policy. 
THE SECOND OREGON FARM INSURANCE FORM IS CALLED COVERAGE B- OTHER PRIVATE STRUCTURES APPURTENANT TO THE DWELLING. 
This means, to qualify, the structure has to be separated from the dwelling with a clear space defining it.  If you are  using a structure as a private garage, this coverage will supply an additional amount of insurance equal to 10% of Coverage A amount you have listed in the policy for Dwelling.
The Special Limit of Insurance for antennas and satellite dishes applies to Coverage B as well ($250). 
WHAT DOES OREGON FARM INSURANCE- COVERAGE C- HOUSEHOLD PERSONAL PROPERTY COVER? 
Coverage C covers the household property of the insured, those who reside there (members of insured's family), or for those staying/residing on a covered dwelling on the insured's property. This coverage will also cover household property away from the insured's premises, however, the limit of liability is 10% of total Coverage C amount, or $1000, whichever is more. If the insured is a tenant and they make improvements such as alterations or building additions that they use exclusively, then again, the amount of coverage is 10% of Coverage C's total limit of liability. 
There are some Exclusions and Special Limits of Insurance that apply to Household Personal Property Coverage. Let's discuss Exclusions first, then we will look at Special Limits. 
EXCLUSIONS TO OR COVERAGE C- HOUSEHOLD PROPERTY: 
Articles specifically described and specifically covered under this or any other insurance. 

Trees shrubs, and plants (unless covered under an extension).

Birds, Fish, Animals

Business Personal Property (except for those items covered under Special Limits).

Magnetic Recording or storage media for electronic data processing, except that which are purchased prepackaged software programs.

Any device for transmitting, recording, receiving, or reproducing sound/pictures, unless specifically described/covered in the policy.

Farm personal property, other than office fixtures, office equipment, or furniture.

Motor vehicles designed for road use that are required to be licensed, unless being used to assist the handicapped or used to service the insured's grounds, dwellings, etc.
SPECIAL LIMITS OF INSURANCE FOR COVERAGE C:
Specific items/categories of household personal property have special limits that are a part of this policy. They are subject to any applicable deductible.  These limits are the MOST the insurer will pay for any damage to property in the category per occurrence: 
Platinum, silver (other than silverware), gold (other than goldware), and money – Limit is $200 per occurrence

Letters of credit, passports, securities, and manuscripts- Limit is $1500

Furnishings, engines or motors, trailers, watercraft (inc equipment) – Limit is $1500

Trailers not used for farming operations or with watercraft – Limit is $1500

Gravemarkers – Limit is $1000

Business Personal Property on the insured location – Limit is $2500

Business Personal Property away from the insured location – Limit is $500
THERE IS PROPERTY THAT IS ALSO SUBJECT TO SPECIAL LIMITS DUE TO THEFT: 
Jewelry, furs, precious and semiprecious stones, and watches – Limit is $1500

Goldware, silverware, pewterware, and other items made of or containing gold, pewter, or silver – Limit is $2500

Firearms- Limit is $2500.

WHAT DOES OREGON FARM INSURANCE COVERAGE D – LOSS OF USE – MEAN AND WHAT DOES IT COVER?
What does this mean and what does it cover? This blog is dedicated to educating our clients and prospects on the different types of farm insurance coverage options.
Today we are talking about Coverage D- Loss of Use. Loss of Use refers to your residence becoming uninhabitable due to a covered loss.  This coverage states that the insurer will reimburse you for the necessary increase in living expenses to maintain your normal standard of living during the time it takes to repair or replace any damage, or to permanently relocate. 
Also, this coverage provides for Fair Rental Value. Fair Rental Value will reimburse you for rent lost if your residence is rented to a tenant. 
These payments, Fair Rental Value and Additional Living Expense will be paid for the shortest time possible that it takes to repair/replace damage or to permanently relocate.  There is no deductible for this coverage. 
If civil authority prevents access to your residence due to a covered loss that occurred on a neighboring property, the insurer will provide the above benefits to you for up to two weeks. 
We understand with all of these coverage choices, things can get confusing as to which is the best coverage options for your unique situation. At Graybeal Group Inc., we have a team of experts that are ready to help you with all of your questions and to make sure you choose the right coverage for you! 
WHAT DOES OREGON FARM INSURANCE COVERAGE E- SCHEDULED PROPERTY MEAN AND WHAT DOES IT COVER? 
Scheduled Property is property that is listed in the Declarations Page of your policy. Declaration page is the page that lists who is insured, what is insured, the provided coverages, and their associated premiums. 
Examples of some things that could be considered for scheduled property coverage are: 
Completed crops (not growing ones), grain in a silo, threshed seeds, beans, hay, straw, ground feed, poultry, livestock, bees, fish, worms, and other animals, machinery, vehicles, and equipment used for farming only. 
Covered property for Coverage E does not include: 
Growing crops, trees, shrubs, plants, or lawns; household personal property or property usual to a dwelling; any permanent fixtures within or attached to a building; or outdoor radio or TV equipment, wiring, and private power and light poles.
WHAT DOES OREGON FARM INSURANCE COVERAGE F- UNSCHEDULED PROPERTY MEAN AND WHAT DOES IT COVER?
Coverage F- Unscheduled Property covers property (personal) on a blanket basis, that are not specifically scheduled as they are in Coverage E. If covered under Coverage F, items are covered while on or away from the insured's premises/location. However, if the property is in the care of others, coverage is excluded. An example of this would be a seed warehouse. Property would be covered, however, during transportation by the insured or their employee. 
Some examples of items Coverage F may provide coverage for are: 
Equipment, tools, livestock, and some specified completed crops (up to limits of insurance shown on the Declaration Page). 
Livestock that are not specifically scheduled (Coverage E), may be covered here on a blanket basis subject to limits of insurance. These special limits are part of the Limit of Insurance (total limit) shown in the Declarations for livestock.  To be able to claim a loss on livestock, there must be death or destruction of livestock from a covered cause of loss. Just remember, the insurer will limit the amount of coverage under this option (F).
Some examples of items not covered by Coverage F are: 
Household or personal property; animals other than livestock (poultry, bees, fish, worms); racehorses, show horses or ponies; trees, shrubs, plants, lawns; tobacco, cotton, vegetables, root crops, potatoes, bulbs, fruit, or nursery stock; fences, windmills, or windchargers (and their towers); outdoor radio and TV equipment; and portable buildings or portable structures.
WHAT DOES OREGON FARM INSURANCE COVERAGE G – OTHER FARM STRUCTURES COVER?
The following are examples of what other farm structures may include for Coverage G:
Silos that are individually described; farm buildings and structures including attached sheds and permanent fixtures; portable buildings and structures; fences (not field or pasture), corrals, pens, chutes, and feed racks; outdoor radio and TV equipment, antennas, mast, and towers; building materials and supplies in building, altering, or repairing of farm buildings or structures at insured location; and if a tenant, improvements may be covered as well. 
There are Coverage Extensions to Other Farm Structures. Coverage extensions  are additional coverages that apply only in certain circumstances.  They have reduced or separate limits of liability or require the insured to meet certain requirements before they are applicable.
COVERAGE EXTENSIONS FOR COVERAGE G- OTHER FARM STRUCTURES
New Construction: If there is a direct physical loss or damage to new farm structures, including supplies and materials (used in building), this coverage extends up to $100K. 
Conditions for this Extension:
Structures that are not otherwise covered under this or any other policy

Loss caused by fire, lightning, windstorm, or hail, aircraft or vehicle not driven by insured, civil commotion or riot, smoke, and vandalism. 

Coverage for this extension ends when one of the following happens (whichever happens first): 

60 days have passed since the first date for delivery of material and supplies

The policy expires

The insured reports the values to their insurer. 

Private Power and Light Poles: Insurer will pay up to $250.00 for direct physical damage or loss, including outside wiring and attachments. Attahcments include attached switch boxes, fuse boxes, and other electrical equipment mounted on poles owned by the insured at the insured location.  
PROPERTY NOT COVERED UNDER OREGON FARM INSURANCE COVERAGE G- OTHER FARM STRUCTURES
Land, including land on which the structure is located; water; field or pasture fences; foundations (if below ground); pilings, piers, docks, or wharves; and expense due to excavation, filing, grading, filling, or backfilling. 
Let our experts that live and work where you do, help with your questions, and assist you in finding the right coverage that suits your individual needs. Farm Insurance can be tricky with all the pieces and parts, we are here to help! 
For more on how we can help your farm insurance needs, click here!
Graybeal Group, Inc. Offers A Wide Range of Products and Pricing
Graybeal Group Inc. is a professional Insurance company with licensed agents and staff.  With over three decades of experience, Graybeal Group takes pride that our agents are specialized in the needs of our customers in the areas of Crop/Agriculture, Hemp, Non-Profits, Pasture Rangeland and Forage, and Farm & Ranch. 
Being able to provide the time for our agents to focus on their specialty allows us to give you – our clients – the needed coverage for your home and business.
For more information, we invite you to call Graybeal Group Inc. at (541) 567-5523.