Farm Insurance – How Do I Get Reimbursed for a Loss?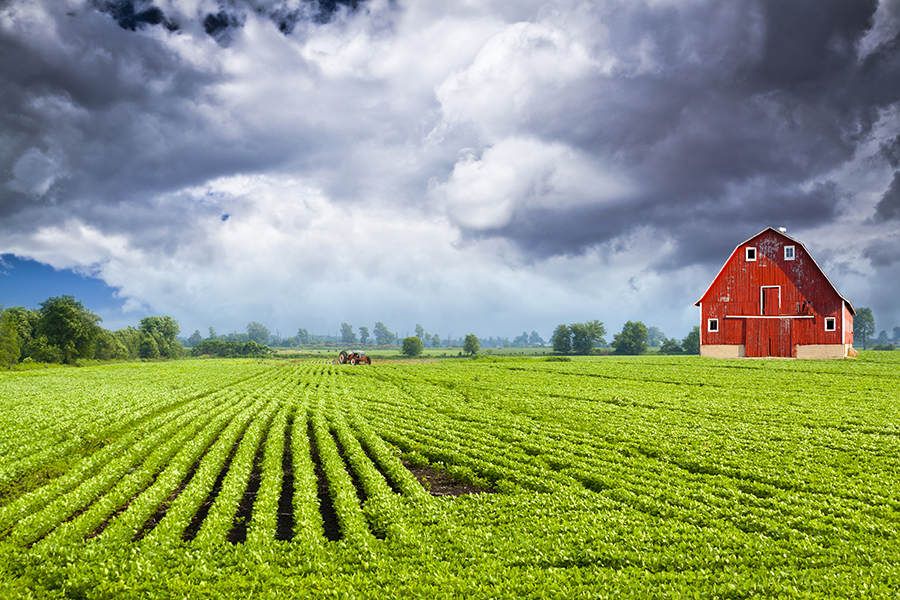 At Graybeal Group Inc. one of our missions is to make sure our clients and prospects are educated on the type of insurance they have/may need. Farm Insurance may confuse some, as they are seven different types of coverage, additional coverage, payouts for losses, etc. In this blog, we are going to discuss the different ways insurance companies will reimburse the insured for their loss, depending on the type of coverage they purchased. 
OREGON FARM INSURANCE- COVERAGE A (DWELLING) AND COVERAGE B (OTHER PRIVATE STRUCTURES)- HOW IS A LOSS REIMBURSED/COVERED?
 Loss is reimbursed by the Replacement Cost – The cost to replace a damaged/destroyed item of property, without deducting for any depreciation. This is subject to an 80% coinsurance clause when it pertains to partial losses. A coinsurance clause is: the insurance company will pay the FULL amount on a PARTIAL loss up to the limit of insurance carried, if the insured carries the percentage required of coinsurance. If the insurance company requires an 80% coinsurance be carried, that means that the insured is carrying insurance on the value of 80% of the property. If the required percentage is maintained, then, in the event of a partial loss, the insurance company will reimburse the loss completely. If there is a total loss, the insurance company will cover up to the percentage carried (if the stated required % is carried) and the insured is responsible for the remainder of the expense to replace. The insurance company will pay the least amount of: 
Cost to replace the damaged part of the structure with an equal amount of construction for use on the same property. 

Up to the applicable limit of insurance. 

Actual amount spent to repair or replace the structure. 
OREGON FARM INSURANCE COVERAGE C (HOUSEHOLD PERSONAL PROPERTY)- HOW IS THIS LOSS REIMBURSED? 
Coverage C is replaced on the premise of Actual Cash Value. Actual cash value is the value of the property MINUS the depreciation cost.  That equation equals how much the insurance company will reimburse the insured. 
OREGON FARM INSURANCE COVERAGE E (SCHEDULED PROPERTY) AND COVERAGE F (UNSCHEDULED PROPERTY) – HOW ARE THESE LOSSES REIMBURSED? 
The amount that it costs to repair or replace using the Actual Cash Value method. However, the insured is required to carry and maintain insurance that's at least 80% of the cash value on unscheduled  personal property.  If the insured carries less than the required amount, the insurance company imposes a penalty at the time of loss, by not paying for more than what is covered, divided by required amount, times the loss. 
OREGON FARM INSURANCE COVERAGE G (OTHER FARM STRUCTURES)- HOW IS COVERAGE G REIMBURSED AFTER A LOSS? 
The insured (at time of implementing policy with insurance company) may choose to select either Actual Cash Value or Replacement Cost as their method of reimbursement. If they've chosen replacement cost, they must carry coinsurance.  In both cases, the amount will not exceed the actual amount necessary to repair or replace the damage, up to the applicable limit of insurance.

BASIC CAUSE OF LOSS FORM- WHAT DOES THIS COVER? 
If an insured chooses the Basic Form for their Cause of Loss form, the following are covered losses: 
Fire

Lightning

Windstorm

Hail

Aircraft or vehicle (not driven or piloted by the insured)

Civil commotion or riot

Volcanic Action (occurs within a 168 hour period, it's considered one single event)

Explosion

Smoke (not from agricultural smudge or industrial operations)

Vandalism

Theft

Sinkhole collapse (that results in damaged property)

Collision (damage or loss to farm personal property, covered farm machinery, or death of covered livestock)

Earthquake and flood loss to covered livestock
BROAD FORM OF LOSS- WHAT DOES THIS COVER? 
If an insured chooses the Broad Form of Loss form, the following are covered losses: 
Everything included above in the Basic Form

Falling objects (covers damage from the falling object- not the actual object though)
Falling object does not cover: Personal property in the open or the interior of a building or structure, or property inside the building or structure unless the falling object first damages building or structure
Weight of ice, snow, or sleet that causes damage to a building or property inside the building
Weight of ice, snow, or sleet does not cover: Damage or loss caused by pressure or weight of water in any form to any foundation or retaining wall, pavement or patio, awning, fence, outdoor equipment, swimming pool, bulkhead, dock, pier, or wharf.
Accidental discharge or leakage of water or steam if results in cracking or breaking of any part of the system or appliance containing the water or steam. Pays for damage to covered personal property. 

Freezing of plumbing, A/C, automatic fire sprinkler system, heating, or household appliances. (Exception: not applicable to building/structure that's been vacant or unoccupied for 60+ days unless there's been steps taken to prevent freezing- such as maintain heat, shut off water, drain appliances, etc)

Sudden and accidental tearing apart, cracking, burning, or bulging of a steam or hot water heating system, an A/C or automatic fire sprinkler system, or an appliance for heating water. 

Glass breakage or safety glazing material- includes glass that is part of building/structure, storm door/window

Electrocution of covered livestock

Sudden and accidental damage from artificially generated electrical current (Only to Coverage A,B,C,D)

Attacks on covered livestock – Only by wild dogs/wild animals NOT owned by insured, employees, or any residents of insured location

Drowning of covered livestock (Doesn't include swine drowning that are under 30 days old)

Accidental shooting of covered livestock- Not done by an insured, staff, or other residents of insured location

Loading or unloading of covered livestock that results in the death of livestock
Stay tuned for Special Cause of Loss Form and what it covers. Also, we'll discuss the Exclusions for all three of these forms.
We have a team of advisers waiting to answer your questions and help you choose the best coverage for you and your livelihood.
For more information about how Graybeal Group Inc. can help with your farm insurance needs, click here!
Graybeal Group, Inc. Offers A Wide Range of Products and Pricing
Graybeal Group Inc. is a professional Insurance company with licensed agents and staff.  With over three decades of experience, Graybeal Group takes pride that our agents are specialized in the needs of our customers in the areas of Crop/Agriculture, Hemp, Non-Profits, Pasture Rangeland and Forage, and Farm & Ranch. 
Being able to provide the time for our agents to focus on their specialty allows us to give you – our clients – the needed coverage for your home and business.
For more information, we invite you to call Graybeal Group Inc. at (541) 567-5523.