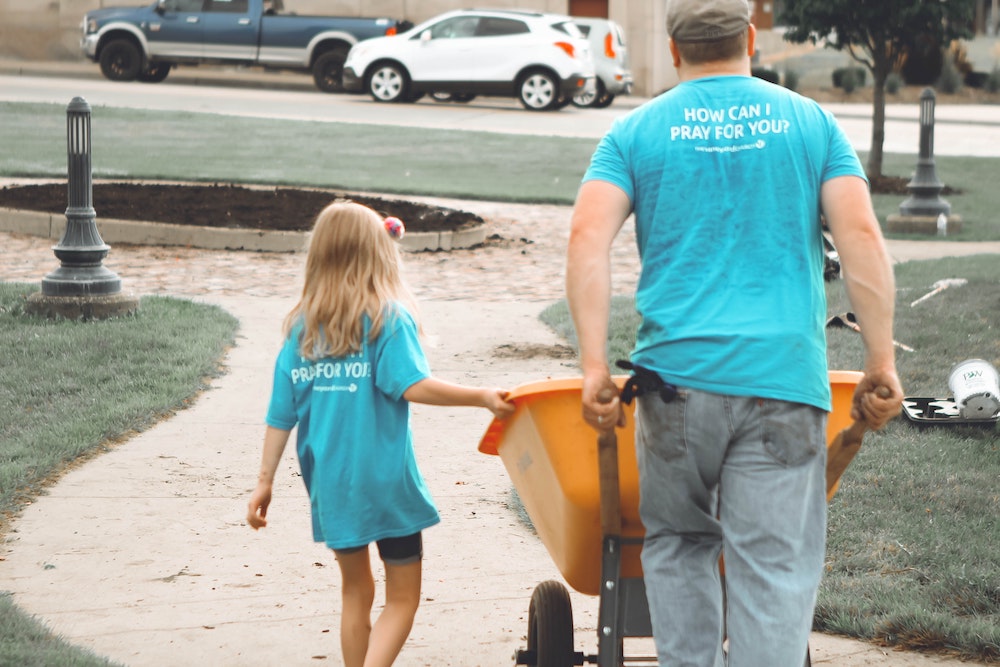 TOP-RATED NON-PROFIT INSURANCE
There are so many risk exposures for a non-profit that may make the insurance buying process seem complicated. Our team has dedicated members that specialize in insuring non-profit companies in Eastern OR and Southeastern WA.
HOW DO I KNOW IF MY NON-PROFIT NEEDS INSURANCE?
The short answer is – yes, it does. If you have NO employees and only volunteer workers, there is STILL a multitude of risks.
Graybeal Group Insurance Agency Inc. Non-Profit Insurance Program in Oregon and Washington was developed to help your Non-Profit! Give us a call today! (541) 963-3212
WHAT KIND OF INSURANCE DOES MY NON-PROFIT NEED?
We work with each client to identify their individual non-profit insurance needs. Coverage is based on a number of options, including:
General liability insurance for non-profit organizations (sometimes called commercial general liability insurance or CGL). Depending on your needs and the scope of the policy, this can protect your organization against slip-and-trip, professional liability, and abuse claims. Also- Various types of coverage for special events. Some elements may be included in your general liability policy.
You may not need all of these — we'll help you decide.
Auto insurance: coverage for vehicles your organization owns, plus, if required, non-owned vehicles such as hired or employee-owned autos used for business.
Workers Compensation – protect your non-profit and your workers and volunteers, including disability and other accident coverage
Property insurance for nonprofits. This covers not only many buildings you own but also the equipment and materials you use, even on rented premises.
Non-profit cyber liability insurance. If you store any personal information on Internet-connected computers, you could be exposed to costly risks.
Umbrella insurance for non-profits. This is a low-cost way of increasing the coverage limits on standard non-profit insurance policies.
Directors and Officers Insurance: This protects your board members from risk liability due to any of the following: fiduciary duty breach, employment practices, misuse of funds, conflict of interest, and gov't enforcement actions.
FIDUCIARY DUTY BREACH:
D&O is responsible for fiduciary duties owed to the non-profit, donors, members, and to the other directors and officers. The "duty of care" consists of directors and officers exercising reasonable care, participating in decision making. They can also be held liable for ordinary negligence. Secondly, a director or officer cannot use their position to pursue outside transactions or interests. Also, they must always comply with all federal and state reporting requirements and ensure the nonprofit is dedicated to its mission statement and goals. This part of D&O coverage may sometimes be a separate line/coverage altogether! We help with all of this.
EMPLOYMENT PRACTICES LIABILITY:
Sometimes this type of insurance must also be purchased separately. If your non-profit has paid employees, you experience the same risks that a for-profit company experiences. Sometimes, directors and officers don't realize they're liable! Some ways to mitigate the risk of a claim: develop a hiring policy, including background checks, references from past employers, and education checks. Also, take time to develop a strong employee handbook. Provide all employees and volunteers with a copy and write down any and all incidences (no matter how minor you think they are) that happen at the company and on-premises. Lastly, don't forget to maintain current up-to-date personnel files on all employees.
MISUSE OF FUNDS:
Directors and officers are responsible for how funds are used. Donations and grants are relied upon to operate a non-profit company. The funds must be used for their stated purpose; directors and officers are liable for this. A non-profit could be sued by a donor who states the money they donated was not used for a stated purpose. To avoid this risk, accurate financial reports and bookkeeping are essential, as well as filing taxes on time!
CONFLICT OF INTEREST:
Basically, this is when a director or officer uses his/her position to involve themselves in self-dealing or benefit activities where they receive personal financial gain from the non-profit. An example may be one person serving on two different non-profit boards that are competing for the same funding. A way to mitigate this risk is to have your directors and officers fill out a form annually that discloses any potential conflicts of interest.
GOVERNMENT ACTIONS – ENFORCEMENTS:
If a non-profit fails to file taxes on time, its tax-exempt status may be in jeopardy. The state also monitors pay to employees and anyone paid over $100K per year must be reported on the 990 tax form. Also, the non-profit is monitored by the state to make sure the mission, goals, and related activities are in line with the stated purpose of the non-profit. Penalties, removal of tax-exempt status could be punishments if the state determines activities are not in line with the mission statement or goals.
GET THE INFORMATION AND ANSWERS YOU NEED NOW
If you have questions about non-profit business insurance, Ferranti-Graybeal Insurance's experts are standing by to answer and explain.
If you already have insurance coverage for your nonprofit, we will happily review it at no charge to ensure you're getting the best value and the correct policy.
HOW MUCH? QUOTE WITH NO OBLIGATION
And if you just want an idea of how much it might cost to insure your not-for-profit organization, we'll quickly tell you. It won't cost you a cent to find out and there's absolutely no commitment.
Get in touch now and let us guide you to the best, lowest-cost solution.
OREGON & WASHINGTON
When you're shopping for nonprofit insurance, seek an expert who delivers on good value and only the things your non-profit truly needs. In Eastern Oregon and Southeastern Washington, look no further than the not-for-profit insurance specialists at Graybeal Group Inc.
We can save you time and money by securing custom coverage, tailored specifically to your organization at the lowest possible cost.
How can we do that? By having the expertise non-profits need to be sure they have the correct coverage and by work with many leading insurers to get the best deals and discounts.