How to Save Money on Car Insurance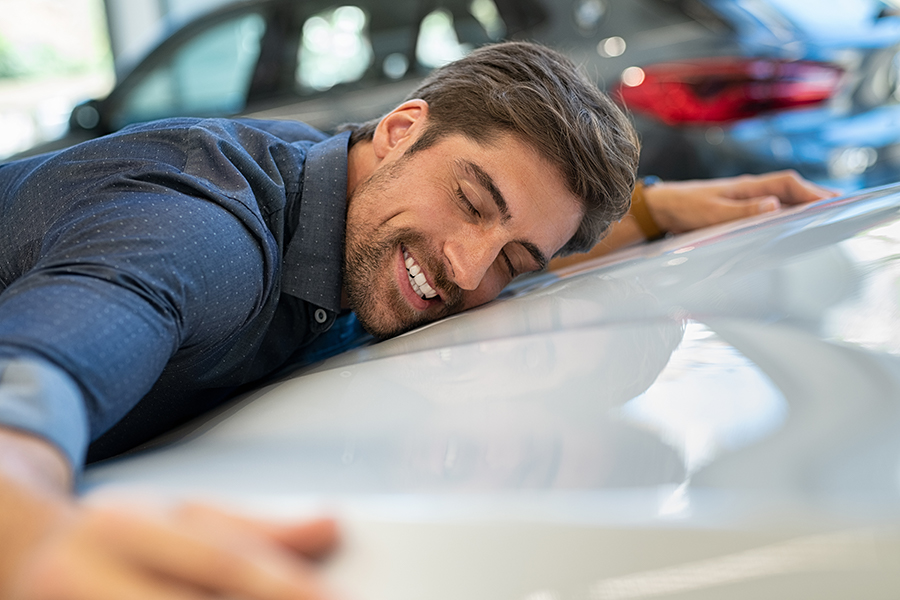 Who among us can't complain about how expensive car insurance is and sometimes how unfair it can seem based on arbitrary data and figures? For some of us who drive the wrong class of car, it can feel like we are being punished by the auto insurance company when we have to pay exorbitant monthly premiums.
The average car insurance rate for Washington state drivers is $1,160 annually. That comes out to an average monthly rate of $79.98 for full auto coverage and $63.86 for liability only.
Nationally, the average car insurance cost is $1,674 per year, or about $139.50 per month, according to 2021 data pulled from Quadrant Information Services.
While we may not have a choice when it comes to carrying auto insurance in Washington state, we do have viable options that we can exercise that can make our premiums lower, and more affordable. In fact, we do have some control over the information that car insurance companies refer to when evaluating their risk in providing insurance to us.
Cars That Offer the Lowest Insurance Rates
What type of vehicle do you drive? Is it a luxury vehicle, an economy car, a sports car, a pick-up truck, or maybe a convertible? You might be surprised to learn that what you're driving could put you in the driver's seat when it comes to enjoying a lower auto insurance rate.
NerdWallet recently analyzed last year's 25 best-selling models and looked at rates to determine which are the cheapest cars to insure.
Here are the 10 least expensive cars to insure as of 2020, according to NerdWallet data:
Subaru Outback.
Jeep Wrangler.
Honda CR-V.
Subaru Forester.
Ford Escape.
Ford F-150.
Chevrolet Equinox.
Jeep Cherokee.
Toyota Tacoma.
Toyota RAV4.
It is not always the case that a cheaper car comes with the lowest insurance rate or a more expensive vehicle will mean higher insurance premiums. You will find that auto insurance rates vary quite a bit, based not just on the type of car you drive, but also on numerous other factors.
So, what exactly do auto insurance companies look at when they set your insurance premium?
Factors that Determine Auto Insurance Rates
In Washington state, as in other states, insurance companies establish your insurance premium based on a variety of factors. The premium that you pay every month consists of a "base rate." The base rate is predicated on several important factors that include the following:
Gender
Age
Marital Status
Driving Pattern
Claims History
Where You Live
Make, Model, and year of your vehicle
It is important to note that every company uses these determining factors differently.
This brings us to addressing ways that you can save money on your auto insurance.
Ways You Can Save Money on Your Vehicle Insurance
We are not powerless when it comes to determining how much we will pay for insurance every month to own and operate our vehicles. In fact, there are steps you can take that can influence how much your insurance premium will cost.

Maintain a Good Driving Record
Having a good driving record is one of the most effective ways you can lower your auto rates. As far as the insurance company is concerned, if you have few, if any accidents, no moving violations, no reckless driving incidents, no traffic tickets, etc., you are classified as a low-risk driver.
The insurance company examines your driving record to calculate your risk factor when setting your monthly premium. If you are a high-risk motorist, your insurance company will probably charge you a higher auto insurance rate, or possibly decline to insure you altogether. Auto insurance companies make money by charging for their services. They lose money when you need to use their service as a result of being in an accident. They then turn around and raise your premium to make more money.
As you can see, your driving record is the most influential factor when it comes to your auto insurance rate.
Reduce or Eliminate Optional Insurance for Older Cars
Think of it like this: if your car has a lower market value – because it is an older model car – why would you pay more to insure this older car? A general rule is that if your car is worth less than 10 times the insurance premium, it is probably not cost-effective to carry collision and/or comprehensive coverage.
You can reference websites such as TrueCar and Kelley Blue Book to learn what your older vehicle is worth.
Be Willing to Increase Your Deductible
If you opt to have a higher deductible on your car, you have the ability to substantially decrease your auto insurance premium. However, you should be sure that you have sufficient money to pay that higher deductible – which is what you pay before your insurance takes effect – if you file a claim.
Look for Special Discounts
Enquire with your agent at your insurance company if they provide any discounts. For example, some insurance companies give discounted auto rates to young drivers who maintain good grades in school. Young drivers who have completed a driver's education course are sometimes eligible for a premium discount, as well.
You could also bundle your home and auto insurance with the same company, thus paving the way for a special discount on your vehicle insurance rate.
What's more, insurance companies are mandated by state law to offer discounts to seniors – age 55 and older – who complete safe driving courses. For a list of these courses, visit the Washington State Department of Licensing.
Consider What Vehicle You Purchase
As discussed earlier, your insurance company will place an emphasis when setting your premium on what type of car you drive. So, prior to purchasing a vehicle, talk with your insurance agent or broker to find out how much it will cost you to insure your new car.
Have a Good Credit History
Among the many benefits of having a solid credit history is enjoying a lower auto insurance premium. It is common practice among insurance companies to rely on credit information when they set the prices for auto insurance policies.
According to research, people who manage their credit well tend to file fewer claims.
You might check your credit record occasionally to be certain that all the information is up to date and accurate.
Graybeal Group, Inc. Has You Covered for Auto Insurance
Because Graybeal Group, Inc. is 100 percent independent, we can take your current coverages and compare them with a wide range of insurance providers to see who offers you the best deal possible.
The best part? It doesn't cost you a penny more to use Graybeal Group, Inc. We are compensated by the insurance carriers directly, and work on your behalf to properly cover your needs and exposures, and make sure that there are no hidden gaps in your policy.
At Graybeal Group, Inc., we believe you need someone who truly understands policy contracts, like us, to sort through the exclusions and conditions for you, so you can rest easy knowing that you have the best possible coverage at the best price without having to learn legal jargon.
If you live in the Pacific Northwest and you are looking for a car insurance comparison, Graybeal Group, Inc. makes the process of finding the best company and price easy.
Graybeal Group, Inc. Offers A Wide Range of Products and Pricing
Graybeal Group, Inc. is a professional Insurance company with licensed agents and staff. With over three decades of experience, The Graybeal Group takes pride that our agents are specialized in the needs of our customers in the areas of Crop/Agriculture, Hemp, Non-Profits, Pasture Rangeland and Forage, and Farm & Ranch.
Being able to provide the time for our agents to focus on their specialty allows us to give you – our clients – the needed coverage for your home and business. At Graybeal Group, Inc., we are committed to providing an experience that empowers our clients so they are educated on their coverage and the value we provide above all others.