Spring Planting 2021: What's Ahead for Corn and Soybeans?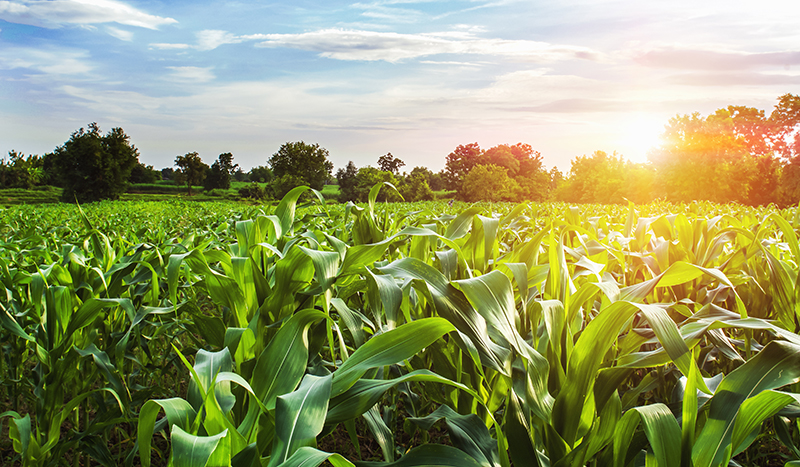 Wondering what crops you should be planting this spring? Plan on seeing higher corn and soybean production in 2021, according to the USDA (United States Department of Agriculture). This year's planted acres and yield forecast call for a rise in USDA's initial Grains and Oilseeds Outlook that was recently released. 
Corn production is expected to be 15.2 billion bushels (bb) for the 2021-22 crop, while soybean production is projected to be 4.5 bb. Higher demand forecasts for each of these crops will keep ending stocks comparatively low, that is especially the case for soybeans. 
As you prepare to plant corn and soybeans in the field, we will present you with a summary of some of the indicators and a general outlook for corn and soybeans this year. Hopefully, this will help you starting planting sooner rather than later!
Corn Outlook 
The USDA forecasted the 2021-22 crop year should lead to greater crop production, more domestic use, and exports, as well as somewhat higher ending stocks. 
The 2021-22 corn planting is forecasted to be 92 million acres (ma). With a yield projected at 179.5 bushels per acre (BPA), USDA predicts the corn crop production at 15.2 bb. USDA suggests that the higher yield is based on a weather-adjusted trend, assuming norming planting progress and summer growing-season weather. 
This compares to the previous year's crop at 90.8 ma planted, a yield of 172 BPA, and production at 14.18 bb. 
The entire corn use for the 2021-22 crop is projected to increase by 3 percent, as well as on higher demand in both domestic uses and continued strength in exports. Additionally, feed, seed, and industrial use are forecasted to rise 4 percent to 6.6 bb. Corn that is used for ethanol is also predicted to rise 5 percent based on expectations of greater motor gasoline consumption over the next year which comes on the heels of a slowdown that occurred as a result of the COVID-19 pandemic.  Feed and residual use for corn in 2021-22 will jump
200 million bushels (MB) to 5.9 bb. 
What's more, corn exports are anticipated to rise 50 MB to 2.7 bb, "reflecting expectations of global trade growth and continued robust demand from China." 
Outlook for Soybeans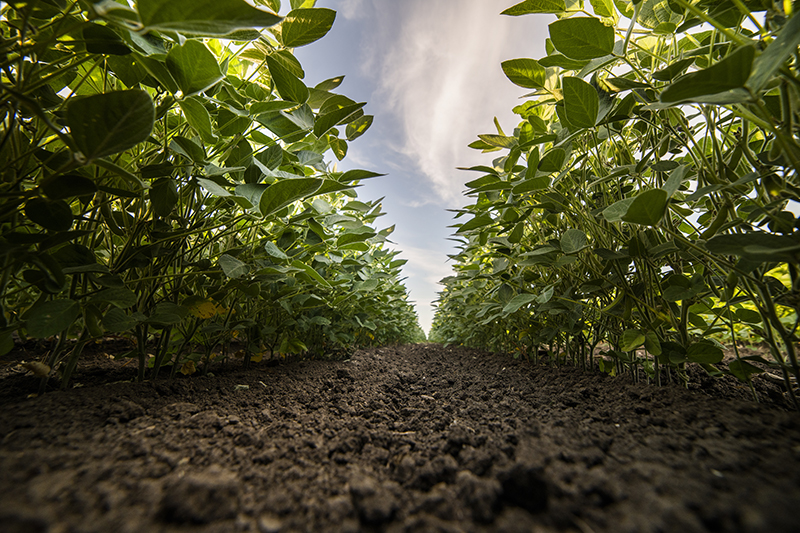 The USDA anticipates farmers to plant 90 ma of soybeans in 2021, representing an increase of 6.9 ma compared to last year.  The USDA stated that the gain is supported by "new-crop soybean futures prices relative to corn, supported by strong Chinese demand and the tightest stocks-to-use ratio since 2013-14." 
Soybean production is pegged at 4.5 bb, an increase of 9 percent above 2020-21 production with the yield projected at 50.8 BPA. 
All of this is compared with production for the 2020-21 crop at 4.14 bb and a yield of 50.2 BPA. 
The USDA envisions ending stocks at 145 MB, an increase of 25 MB from its current estimate of 2020-21 ending stocks. Ending stocks to use, at 3.2 percent, is likely to remain historically low. In fact, it is calling for lower exports and higher crush. 
The USDA said, "Soybean crush margins remain relatively strong with soybean and soybean product prices near 2020-21 levels. Soybean meal prices are forecast at $390 per short ton. Domestic use of soybean oil is projected up 2 percent for 2021-22 on expected expansion in renewable diesel capacity and gains in edible oil." 
Soybean exports are figured to be 2.2 bb, 50 MB less than in 2020-21, as a result of limited exportable supplies that will reduce U.S. market share. 
The season-average farm price is expected to be $11.25 per bu, "up slightly from 2020-21 as forward pricing opportunities for 2021-22 are expected to be higher than a year ago." 
Will Higher Prices Result in More Acres in Production?
One year ago, it might have been prudent to hold back some acres from production, either because your fields were continuing to recover from flooding in 2019 or you were hedging your bets against the gloomy economic conditions that came as a result of the
COVID-19 pandemic, or both. 
This year, it would seem at least a portion of the acres is returning to production. And if that is the case, you are in good company. We are well-positioned to have the third-highest planted acreage on record, and that is based on the following projections:
91.1 million acres of corn, slightly less than a 1 percent increase from 2020. 

87.6 million acres of soybeans, which is 5 percent higher than in 2020. 
However, as Farm Doc Daily from the University of Illinois notes, the acreage totals in the Prospective Planting report are less than what analysts forecasted. The following circumstances are likely to push more acres into production in 2021:
Crop insurance guarantees for corn and soybeans are the highest since all the way back to 2013. 

Optimism that export sales will continue to get better, especially with China. 

More funding from the Coronavirus Food Assistance program. 
In a reaction to the Prospective Plantings report, corn futures have increased. These indicators could prompt more farmers to bring more acreage into production. However, that may or may not happen, as the USDA releases its revised acreage estimates on June 30 of this year. 
Growers and Producers Are Feeling More Hopeful 
Farmers seem to be quite optimistic about the future. One indication that tells us this is in March 2021, the U.S. Ag Economy Barometer skyrocketed to 177 based on its monthly survey of farmers. The survey asked farmers if they anticipated their farm's financial performance will be better or worse than a year ago. Considering that the Ag Economy Barometer was a lukewarm 55 in April 2020, it is clear that farmers are going into the planting season feeling quite positive. 
Graybeal Group, Inc. Offers The Widest Range of Products and Pricing
Graybeal Group Inc. is a professional Insurance company with licensed agents and staff.  With over three decades of experience, Graybeal Group takes pride that our agents are specialized in the needs of our customers in the areas of Crop/Agriculture, Hemp, Non-Profits, Pasture Rangeland and Forage, and Farm & Ranch. 
Being able to provide the time for our agents to focus on their specialty allows us to give you – our clients – the needed coverage for your home and business.
For more information, we invite you to call Graybeal Group Inc. at (541) 567-5523.