Is Pasture, Rangeland and Forage Insurance Right for Your Farm?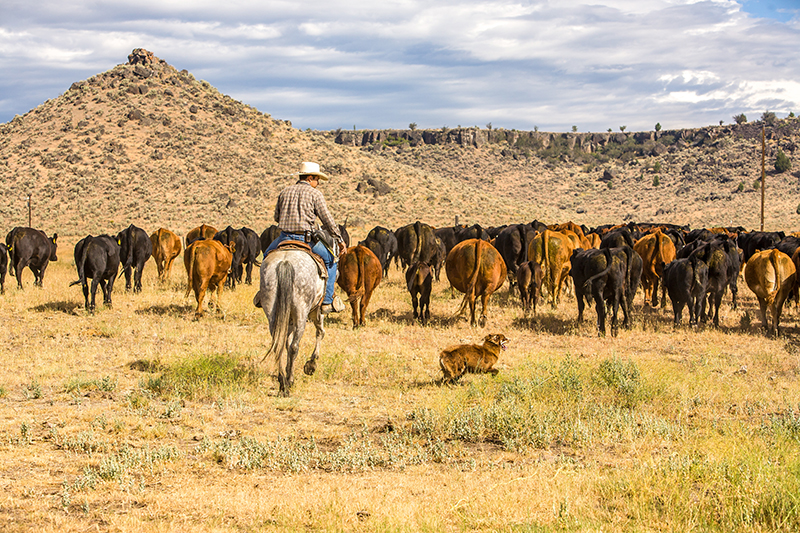 The USDA Risk Management Agency (RMA) Pasture, Rangeland, and Forage Insurance (PRF) program is a risk management tool that producers can rely on to protect their operations from low forage production as a result of a lack of rain. If your farm produces hay or grazes livestock on pasture, then you are eligible for PRF insurance. 
PRF is a national program that offers policies in all 48 contiguous states. In contrast to single crop insurance, which reimburses producers for yield or revenue losses relative to their own production history, PRF compensates farmers for below-normal precipitation – including rain or snow – in their area. PRF is what is referred to as a genuine "single peril" insurance product because low precipitation is the only cause of loss that it insures. 
"The Risk Management Agency started the rainfall insurance program because – unlike crop producers – ranchers have historically not been able to insure their crops of forages for grazing and haying," says Monte Vandeveer, an Agricultural Economist at Kansas State University. 
Vandeveer adds, "The insurance coverage is based on rainfall rather than yield because forage yields from haying and grazing are difficult to measure.  The intent of the program was to provide funds to producers to purchase replacement feed for livestock so cattle don't need to be sold." 
How Pasture, Rangeland, and Forage Insurance PRF is Applied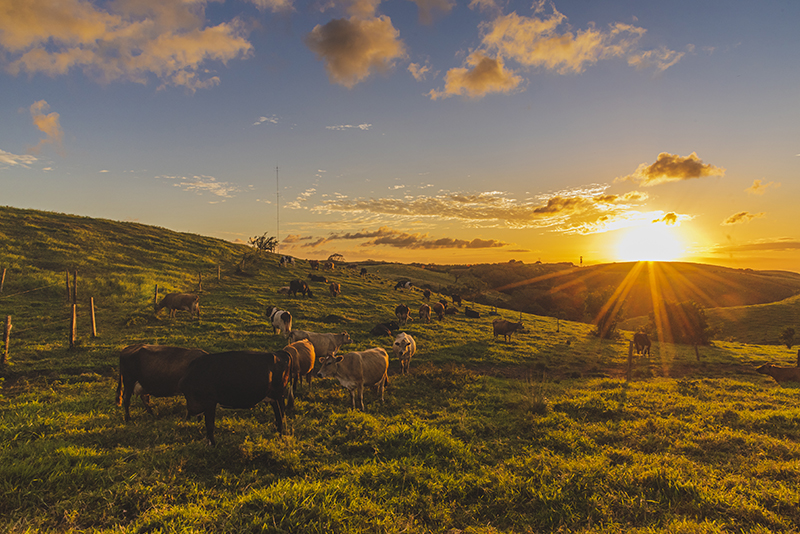 PRF employs a Rainfall Index to calculate precipitation levels for coverage purposes. For example, an index value of 100 indicates typical precipitation, which is based on a historical average. An index value more than 100 translates into conditions that are wetter than average. A value below 100 shows that conditions are dryer than normal. The Rainfall Index is a proxy for forage production, however, it doesn't assess direct production or loss. Producers who use PRF are insuring a Rainfall Index, as opposed to their actual production. 
PRF coverage mandates the producer selects a coverage level, a productivity factor, and at least two index intervals. Each index interval constitutes a two-month period. Producers are required to choose two or more non-overlapping intervals. For the purpose of risk management, the intervals chosen should cover the duration when precipitation is most important to a producer's operation. 
"The index values are published about six weeks after the end of each two-month time period," says Vandeveer. "If the rainfall index for a given grid triggers an insurance loss for the level of coverage you have purchased, you typically receive a check soon after those index values are announced." 
Policyholders have the option of selecting a coverage level from 70 percent to 90 percent. The coverage level determines the trigger point for an indemnity payment. Minimal precipitation will bring about an indemnity payment if the final Rainfall Index falls below the coverage level in any of the chosen intervals. The higher the coverage level, the greater the probability of an indemnity payment. 
While the Rainfall Index brings about an indemnity payment, the payment amount is based on several variables:  county base value, productivity factor, coverage level, final Rainfall Index value, and the total number of acres insured. RMA creates a base value for pasture and hay land in each county. In most cases, hay land has a higher base value than pastureland. 
Producers have the option of modifying the base value by choosing a productivity factor that falls between 60 percent and 150 percent. The dollar amount of coverage per acre is equal to the product of the county base value multiplied by the productivity factor multiplied by coverage level. 
It's important to note that producers are required to distribute a percentage of their total coverage into each of their chosen index intervals. For example, if a producer selects two intervals, they can place 50 percent of coverage in each of the two intervals. They could also place 70 percent in one interval and 30 percent in the other. The percent of coverage in each interval has to add up to 100 percent for the year. 
Advantages of Using PRF 
PRF, while protecting your farm from production hazards having to do with low precipitation, also offers the following benefits that are helpful to farmers: 
Record-keeping is not required.

You never need to file a claim.

You have the option of working with a private crop insurance agent of your choosing.

The federal government shares in the cost of actuarially fair insurance premiums.  More than half of the PRF premium cost is subsidized. 

You choose the number of eligible acres that you would like to enroll.




Indemnity payments are typically made four months after the end of the index interval. 

Indemnity payments may help you purchase feed when forage yields are low.

If you receive an indemnity payment, the program will issue it automatically.  

You do not have to pay your insurance premium when you sign up. You will be billed in September of the following year. 

Lenders prefer to see farmers using crop insurance as part of an overall risk management strategy. 
Graybeal Group, Inc. Offers The Widest Range of Products and Pricing in Oregon
Graybeal Group, Inc. is a professional Insurance company with licensed agents and staff.  With over three decades of experience, The Graybeal Group takes pride that our agents are specialized in the needs of our customers in the areas of Crop/Agriculture, Hemp, Non-Profits, Pasture Rangeland and Forage, and Farm & Ranch. 
Being able to provide the time for our agents to focus on their specialty allows us to give you – our clients – the needed coverage for your home and business. At Graybeal Group, Inc., we are committed to providing an experience that empowers our clients so they are educated on their coverage and the value we provide above all others.
For more information, we invite you to call Graybeal Group, Inc. at (541) 567-5523.