Beginners Guide to Umbrella Insurance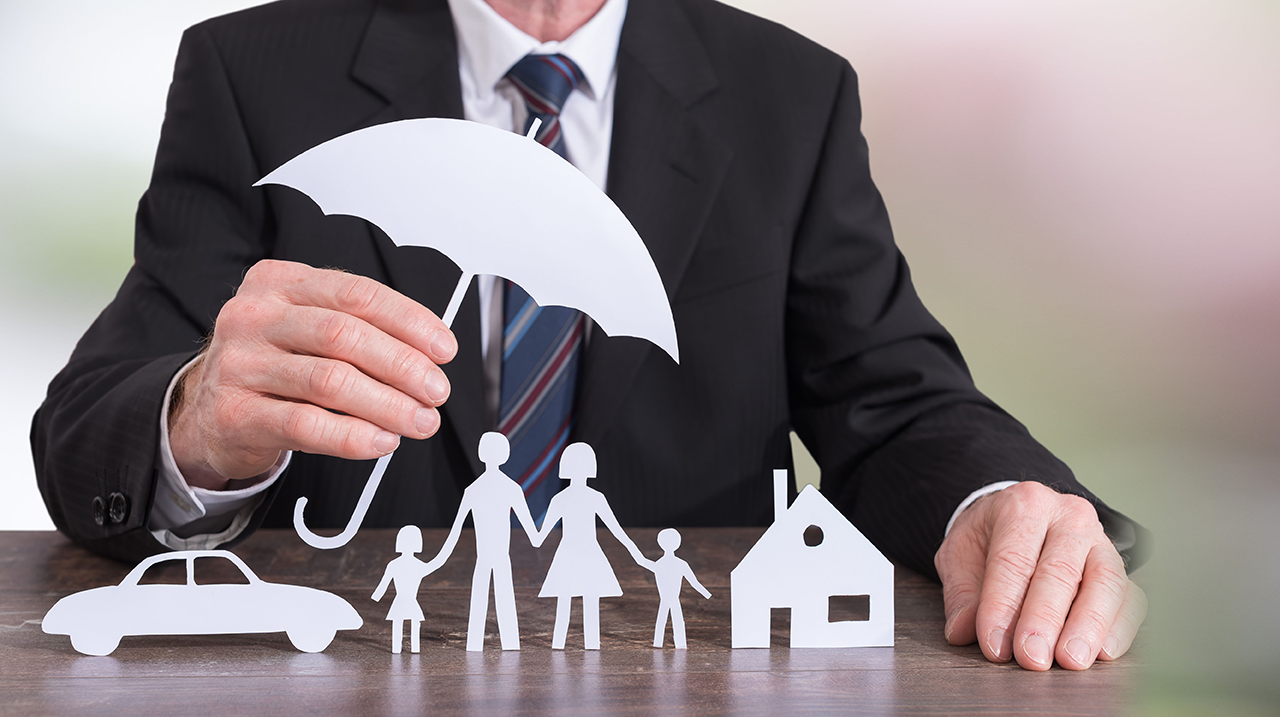 We all know that life occasionally throws us curveballs, coming at us with unexpected accidents and troublesome news that we have to be prepared for and deal with. It is the same with insurance.  With so many different scenarios that could happen to us when inside our homes, driving our cars, or on our boats, you need to be sure you always have sufficient insurance to be prepared for the unexpected. That is where personal umbrella insurance comes in. 
Personal umbrella insurance serves an important purpose, as it provides liability protection above and beyond the policy limits on our home, vehicle, and boat. Keeping in mind those limitations, personal umbrella insurance – also known as personal liability insurance – takes effect after you exceed those limits, thus broadening your protection if a claim or lawsuit is filed against you. 
Umbrella insurance resembles but is not necessarily the same as excess liability insurance, which provides you with higher caps on the liability coverage you already have. Here is the difference. The vast majority of umbrella insurance also gives you additional coverage that is not included in your base insurance policies. Examples of this are paying out for legal fees and damages if you are accused of slander, which is a false statement made, or libel, a false written statement. 
How Umbrella Insurance Works
Here is an example of a particular circumstance where umbrella insurance could be very helpful: 
You speed through a red light and T-bone another car.  There is major damage to the vehicle, and several people sustain injuries. The car requires $25,000 in repairs, and medical care for the injuries comes to $275,000. Additionally, the driver of the other car is an orthodontist who now cannot work for many months because of a broken arm, and he sues you for $200,000 in lost earnings. 
You find yourself owing $500,000 from this accident. Now, if your policy shows $300,000 in liability coverage with your car insurance, you will be responsible for paying the remaining $200,000. With personal umbrella insurance, it would pay the difference between what your primary insurance covers and what you still owe. Your umbrella policy also gives you coverage for all legal costs in the lawsuit. 
What Umbrella Insurance Covers
Put simply, umbrella insurance will protect you and everyone in your household against lawsuits that involve personal injury to others, damage to other people's property, and an array of claims like defamation, landlord liability, and false imprisonment, depending on your policy. 
Personal umbrella insurance covers what your car, home, or boat insurance does not cover, which includes:
Landlord liability claims
If you have personal umbrella insurance with $1 million of liability coverage, and you were sued for that full amount, your insurer would pay the $1 million in addition to providing your legal defense or cover your fees. Be aware, however, that a "retained limit" – which is like a deductible in that you are responsible for paying it before your coverage starts to pay out – could apply. 
Details and exclusions will differ quite a bit between umbrella policies.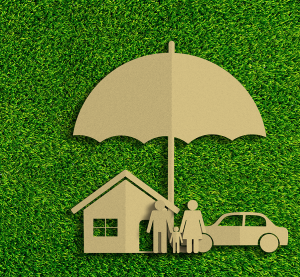 What Umbrella Insurance Does Not Cover
Umbrella insurance will not cover injuries you sustain or property damage, as you will need other types of coverage for that. This could include health insurance or collision coverage on your car insurance.  Personal umbrella insurance also will not protect you from liability related to your business unless you have a commercial umbrella policy. 
The vast majority of personal umbrella insurance policies will not cover liability originating from the breach of a contract you entered into. For instance, if a landscaping company takes legal action against you because you have not paid for the finished work as stipulated under the signed contract, your personal umbrella insurance policy is not likely to apply. Also, if you injured someone on purpose or committed a crime, your umbrella insurance policy will not help you. 
Most of the time, exclusions apply to boats, as well. There are certain companies that will only cover specific sizes or types of watercraft. Others will not cover them at all without having an existing boat insurance policy. 
Who Should Have Umbrella Insurance?
You would be wise to have personal umbrella insurance if you rent property, employ staff at your house, have a trampoline, pool, hot tub, or hold large parties at your home. Keep in mind that if a guest at your residence is injured, your homeowner insurance might not be adequate to cover the cost of a claim.  You likely could be sued by the person who is injured and experience significant financial consequences. 
Here at Graybeal Group Inc. we recommend that everyone should consider carrying an umbrella policy. If you engage in a high-risk activity or hobby that increases your odds of getting sued—such as having a teenage driver, owning a swimming pool or entertaining frequently—it is wise to supplement your insurance with a personal umbrella liability policy.
How Much Coverage Do I Need?
You'll want to take into consideration not only your total personal assets but also your potential personal risks. For example, do you operate a business in your home and have employees and clients to your home on a regular basis? Does your profession or location of your home make you an easy target for a big settlement? Determine your personal risks to evaluate the amount of additional liability coverage that makes the most sense for you.
Coverages start at $1 million, and can go as high as $10 million. When considering the value of the umbrella policy, discuss your personal needs with Ferranti-Graybeal Insurance.
What Type of Umbrella Insurance is Appropriate for You?
When you look into personal umbrella insurance, you should initially conduct a full evaluation of your home and property, bank account balances, investment accounts, and all other assets. If you want maximum liability protection, you should have adequate umbrella insurance to replace all of your assets in the event of a lawsuit being filed against you or a family member. This insurance is commonly sold in $1 million increments. 
Cost of Umbrella Insurance
The cost of personal umbrella insurance will differ depending on the amount of coverage you purchase.  It tends to be quite affordable. The typical price falls in between $150 to $300 annually for $1 million in coverage, according to the Insurance Information Institute. More often than not, the insurance company you select will require you to have a particular amount of vehicle, home or watercraft insurance. The limits on these policies must be exhausted before the umbrella insurance will pay. 
Additional liability insurance is inexpensive when compared to the added coverage you gain. Depending on the policy value and your personal risk factors, such as recent auto tickets, your credit rating and more, a $1 million umbrella policy typically costs about a dollar per day. Costs go up an additional $50 to $75 for each million thereafter your current liability insurance offers you enough protection?
Choosing the Right Personal Umbrella Insurance Policy
To begin with, assess your financial situation, your level of risk, and your existing insurance policies. 
We invite you to contact one of our agents at Graybeal Group, Inc. who will review your situation and advise you of the various types of personal umbrella insurance policies available. We will work with you to identify the policy that provides you with the liability protection that best serves your needs. 
Graybeal Group, Inc. Offers The Widest Range of Products and Pricing
Graybeal Group, Inc. is a professional Insurance company with licensed agents and staff.  With over three decades of experience, The Graybeal Group takes pride that our agents are specialized in the needs of our customers in the areas of Crop/Agriculture, Hemp, Non-Profits, Pasture Rangeland, and Forage, and Farm & Ranch. 
Being able to provide the time for our agents to focus on their specialty allows us to give you – our clients – the needed coverage for your home and business. At Graybeal Group, Inc., we are committed to providing an experience that empowers our clients so they are educated on their coverage and the value we provide above all others.
For more information, we invite you to call Graybeal Group, Inc. at (541) 567-5523.