Do I Need Additional Insurance for my Airbnb Rental?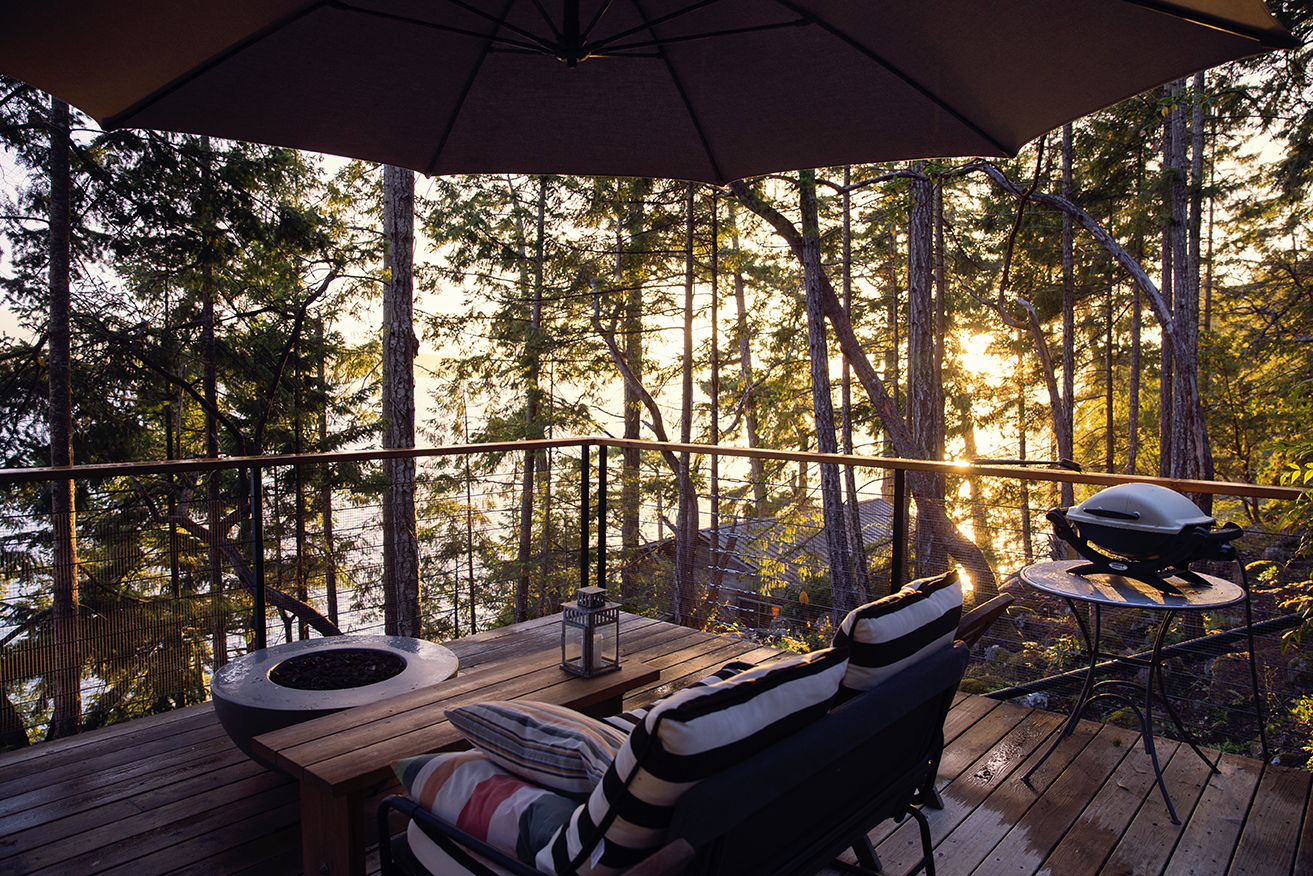 It's so easy and happens all the time; property owners sign up for Airbnb with the goal of earning extra money during the year. It's a quick and easy process to sign up for this home-sharing service. Soon your property is posted on the website and, before you know it, you're operating your own rental/hotel business. 
But too many homeowners are soon confronted with a disturbing surprise: homeowner's insurance policies typically will not cover Airbnb. Usually, an Airbnb home insurance policy is recommended, if not required.
That's right. In the vast majority of cases, a homeowner's insurance policy will not protect any type of property damage or bodily injury, for example, that takes place at an Airbnb rental. What's more, on top of your homeowner's insurance probably denying any claim, you could likely have your policy canceled. 
Short-term renting on Airbnb is considered a business transaction, which means you need business insurance. In short, you must have a business insurance policy that replaces your existing homeowner's insurance. It needs to cover you while you are there, and while you have Airbnb guests. 

Be Sure Your Airbnb Insurance Provider Covers You
The vast majority of insurers classify a short-term rental on Airbnb as the same as a hotel, labeling it a business activity. There are some insurance carriers that will provide a limited home-sharing endorsement usually worth $10,000 in coverage. However, beyond that, almost any host protection insurance claims could be denied. 
This is where Airbnb home insurance comes in. 
Why Property Owners Require an Airbnb Insurance Company
As someone who rents out your home on Airbnb or another property rental site, it is important that you secure adequate coverage prior to listing your home for rent. More and more states regulate rentals, which means the majority of property owners are legally mandated to maintain business liability insurance if they rent out their home for short-term durations. 
One option is to find a vacation rental insurance company that will help make sure you remain compliant with existing laws and are also covered for property damage and liability issues. 
Homeowners Insurance Combined with Host Protection Insurance and Airbnb's Host Guarantee
You could be protected by Host Protection Insurance and Airbnb's Host Guarantee.  Host Protection Insurance and Airbnb's Host Guarantee do not apply to hosts who provide accommodations through Airbnb Travel, LLC, hosts in mainland China, hosts in Japan, or hosts of experiences. 
Host Protection Insurance is a liability insurance program. It can provide up to $1 million in liability coverage for a host's legal responsibility to a guest or a third party who is injured or has their property damaged as a result of an incident connected with an Airbnb stay. 
Airbnb's Host Guarantee is a property damage protection program. It gives you up to
$1 million in property damage protection if a host's place or their belongings are damaged by a guest or their invitee during an Airbnb stay. 
It is important to note that your personal insurance policy – which includes homeowners, condo, or renters insurance – may offer limited coverage during the time you're hosting an Airbnb guest, or none at all. 
Factors to Consider 
Host Protection Insurance is a

primary liability insurance protection

, so it typically applies first no matter what other insurance policies you carry. 

Airbnb's Host Guarantee is

not an insurance policy

, and not all property damage that guests cause falls within its terms. Hosts looking for additional protection should think about buying personal insurance that covers property damage that is not protected by Airbnb's Host Guarantee. 

You can count on various insurers offering their own rules regarding short-term rentals. Know your policy thoroughly before you begin to host. Additional coverage is an option. 
An Airbnb Home Insurance Policy is Worth Having
You might wonder if having Airbnb home insurance is worth the cost. It is unless you are comfortable with high risk. 
Keep in mind, that if your guest inadvertently burns down your home, you're out of luck. You very likely will not receive reimbursement because standard homeowner's insurance does not cover rentals. If you believe your home or property has even some worth, then you should insure it. 
Do Not Rely on Your Homeowners Insurance for Airbnb Rental
As mentioned earlier, do not make the mistake in thinking that homeowner's insurance will cover your Airbnb property. You need an Airbnb insurance provider. Your homeowner plans are intended to protect you from property damage claims and liability in accordance with a specific set of circumstances that exclude rentals. 
When you rent out your home, whether regularly or occasionally, the risk for property damage and liability claims increases tremendously. This is not factored into your existing homeowner's insurance plan. What's more, if your insurer learns that you listed your property for rent in Airbnb, they will probably discontinue your coverage and decline to reimburse you for future filed claims. Too many homeowners are not aware of this until they can't do anything about it. 
Obtaining the Right Airbnb Insurance Company For Your Property
Different insurance companies provide their own types of homeowner's insurance protection. You will want to select an insurer that, in particular, covers Airbnb short-term rental property to make sure your Airbnb house or property is sufficiently covered. These are known as commercial liability policies that are purchased on top of homeowner's coverage. 
As you may come to realize, paying for two insurance plans can be expensive and difficult to manage. Additionally, your homeowner's insurer could drop you from your plan if they discover you are renting out your property to a guest. 
Don't Forget Commercial Liability Coverage
Liability claims protection might not be the first thing that comes to your mind when you own a business, but that doesn't lessen its importance. If you are renting out your home only a few times a year, you are still operating a hotel-type business. So, if your guest sustained a bodily injury while staying at your property, you could be held personally liable, and this still applies even if you were not involved in the personal injury. 
Consider that the legal expenses for just liability claims could total into the tens of thousands of dollars, at least. This is why it is important that when you select an Airbnb home insurance company, you choose one that not only offers host protection from a property damage claim but that you are covered for liability claims, too. 
If You Have a Complete Loss of Your Airbnb Property
There are two ways an insurer can compensate you for a total loss of your property. One way is utilizing a Actual Cash Value system.  For this method, the expense of rebuilding your property is calculated. Afterward, depreciation, which is likened to a loss of value over time, is deducted from this cost. So if you, as the insured, make a claim on older property, you could find yourself out of a substantial amount of money. 
The second method of reimbursement is known as the Replacement Cost valuation method. For this situation, the claim that is covered is equal to the amount mandated in today's dollars to rebuild the property. Here, there is no factoring of depreciation. You, as the insured, can have your property rebuilt at no disadvantage to you. 
5 tips for protecting yourself:
If you're not going to be around, and the property is your main home, secure your mail, either via a locking mailbox or using a PO Box for redirected mail.

Lock your valuables away and make sure the contents of your home are properly insured. "Though Airbnb has an insurance system that covers certain types of damage, they don't protect debit or credit cards, checks or financial papers, jewelry, etc.," she says. (Speak to us if you'd like to discuss contents insurance for your rental property)

If you offer Wi-Fi, protect the details of your system. You can set up a guest-only network. And by connecting via a Virtual Private Network (VPN), their Internet activities won't be traceable to your home. (Google "VPN" to learn more about how to do this.)

In addition to checking out the renter's profile, create an emergency plan for them, explaining safety issues in the home, locating features like fire extinguishers, and providing a list of emergency numbers.

Install a security system. "With a security system, you can monitor what goes on in your home," she says. "In addition, outfitting your home with a home security system may earn you more bookings as it provides your guests with an extra layer of security which may not be available in other rentals they are also considering."
To hear an Airbnb home insurance rental horror story, click here!
Graybeal Group, Inc. Offers The Widest Range of Products and Pricing
Graybeal Group, Inc. is a professional Insurance company with licensed agents and staff.  With over three decades of experience, The Graybeal Group takes pride that our agents are specialized in the needs of our customers in the areas of Crop/Agriculture, Hemp, Non-Profits, Pasture Rangeland and Forage, and Farm & Ranch. 
Being able to provide the time for our agents to focus on their specialty allows us to give you – our clients – the needed coverage for your home and business. At Graybeal Group, Inc., we are committed to providing an experience that empowers our clients so they are educated on their coverage and the value we provide above all others.
For more information, we invite you to call Graybeal Group, Inc. at (541) 567-5523.