Do I Need Worker's Compensation Insurance in Oregon?
WORKER'S COMPENSATION- WHAT IS IT? WHY WAS IT CREATED?
Worker's Compensation Insurance was developed to make sure workers are protected on the job, from illness or injury- as long as the illness/injury was caused due to work-related activities while at work. Because these laws were developed, an employee cannot sue their employer that has Worker's Compensation Insurance. Why? Because the insurance will pay out according to a schedule mandated by the law.
DOES OREGON REQUIRE ME TO HAVE WORKERS COMP INSURANCE?
Oregon law states that employers are required to carry Worker's Compensation Insurance.  The employer does have the choice to purchase this insurance through a private commercial insurance company, they do not have to purchase through the state, or they may self-insure for Worker's Compensation. Self-insured means the company must show they have the financial ability to make prompt payment of all compensation and any other payments as well. They also must have staff on hand to process the claims within a timely manner. Most companies purchase Worker's Compensation Insurance through a Commercial Carrier, rather than self-insure.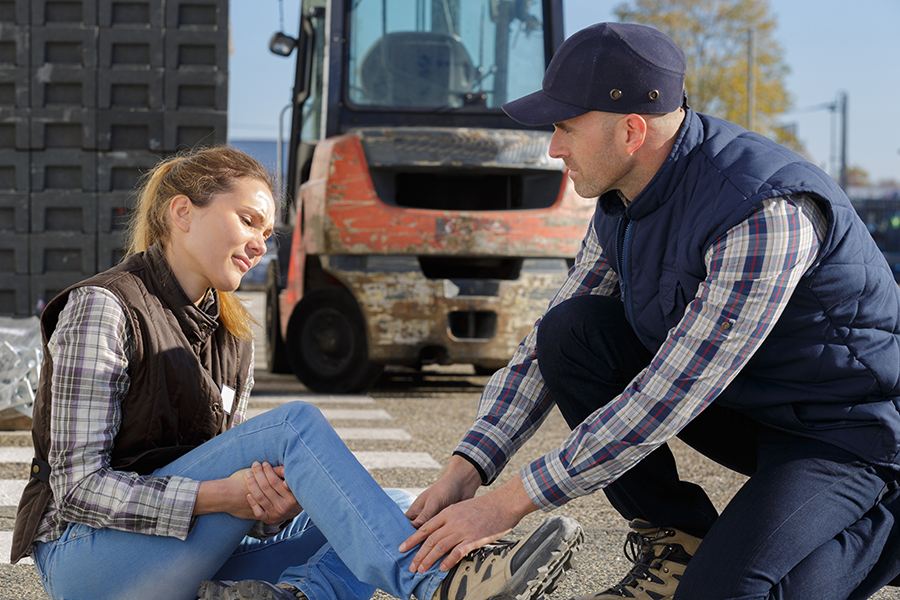 WHAT ARE THE BENEFITS OF DISABILITY INCOME IN OREGON?
The Average Weekly Wage is the maximum benefit you can receive from Worker's Compensation in Oregon. The weekly benefit payable is 66 2/3% of your earnings, subject to the max benefit (Average Weekly Wage). The state figures this number out by taking the average weekly wage of workers in covered employment during the last calendar quarter of the prior fiscal year. Also, the Oregon waiting period to begin receiving pay, is three days.
THE SURVIVOR/DEATH BENEFITS FOR AN EMPLOYEE'S SPOUSE/CHILDREN IN OREGON:
Dependent child's benefit (if no surviving spouse): Each child receives a monthly benefit equal to 4.35 times 25% of the average weekly wage until they're 18 unless for some reason their entitlement goes past the age of 18. If the child is in high school full time, they are entitled to these benefits until they are 19.
Dependent child (college-higher education): If the child is attending higher education or begins within 6 months of graduation from high school, benefits will be continued until the child is 23. The benefits will cease at the earliest of: child stops attending or they graduate. They also must be enrolled part-time at school (half) to be eligible for these benefits.
The maximum family benefit payable for a surviving family can not exceed 4.35 times 133 1/3% of the average weekly wage. If the sum of the benefits is above the maximum, each child's share is reduced proportionately.
If the surviving spouse remarries, they will be paid a lump sum payment equal to 36 times the monthly benefit which will then be considered settlement of the account. However, this does not affect children's benefits- they will continue.
Monthly benefits are paid 4.35 times 66 2/3% of the average weekly wage until remarriage. The surviving spouse also receives a benefit equal to 4.35 times 10% of the average weekly wage for each dependent child, until the child is 18.
The cost of burial, transportation of the body cannot exceed 10x the average weekly wage.
For more on the benefits of a worker's compensation insurance policy, click here!
Graybeal Group, Inc. Offers The Widest Range of Products and Pricing in Oregon
Graybeal Group Inc. is a professional Insurance company with licensed agents and staff.  With over three decades of experience, Graybeal Group takes pride that our agents are specialized in the needs of our customers in the areas of Crop/Agriculture, Hemp, Non-Profits, Pasture Rangeland and Forage, and Farm & Ranch. 
Being able to provide the time for our agents to focus on their specialty allows us to give you – our clients – the needed coverage for your home and business.
For more information, we invite you to call Graybeal Group Inc. at (541) 567-5523.