Does My Oregon Auto Insurance Cover Medical Expenses?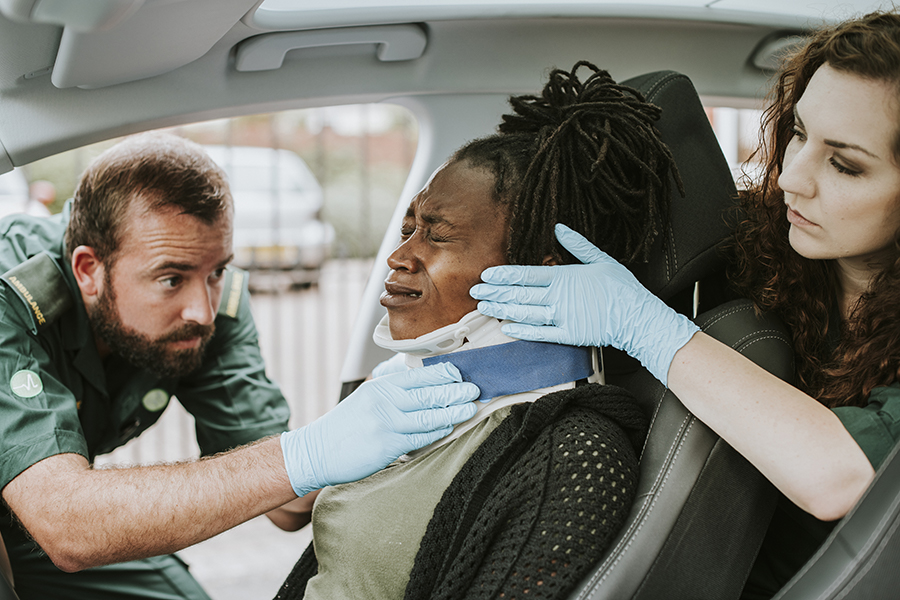 Auto insurance and car accidents go hand-in-hand; but what if you are injured in a car accident? What happens then? Oregon law requires that drivers carry personal injury protection (PIP) for a private passenger vehicle. The following are who is covered under Personal Injury Protection: 
The insured

Passengers in the insured's vehicle

The insured when occupying another vehicle

The insured while walking (pedestrian)

Any pedestrian struck by an insured vehicle
Anyone occupying the insured's vehicle are covered at the time of an accident, up to the Personal Injury Limits of insurance, regardless of fault. 
WHAT ARE THE BENEFITS THAT ARE COVERED UNDER MEDICAL FOR OREGON AUTO INSURANCE? 
The following are the benefits paid out by a Personal Injury Protection portion of your auto insurance policy: 
Loss of Income:

Income benefit is payable up to 52 weeks. There is a 14 day waiting period before this benefit kicks in. 70% of your income, up to $3K per month is allotted for this benefit. 

Burial Allowance;

Necessary and reasonable funeral expenses incurred within a year after the accident. The limit for this benefit is $5K. 

Child Care:

If you are injured and in the hospital for more than 24 hours, the insurance company will pay $25 per day towards childcare, with a maximum limit of $750.

Loss of  Essential Services:

Up to $30 per day (after a 14 day wait period).  Will pay up to 52 weeks for coverage of expenses for essential services the insured normally had. 

Medical Payments:

Necessary and reasonable medical, dental, hospital, surgical, ambulance, and prosthetic services incurred within one year of the accident. The minimum is $15K per individual that's covered. 
WHAT'S NOT COVERED UNDER MEDICAL PAYMENTS IN OREGON?
The following are not covered under medical payments for any bodily injury- these things are excluded from coverage: 
While in any motor vehicle that's not classified as a private passenger auto or any vehicles with less than two wheels. 

While occupying a vehicle that is being used as a residence (motorhome that's stationary)

If the insured auto is being used as a public or livery (

Any distinctive identifying uniform worn by a group, such as the uniform worn by chauffeurs

)

conveyance, except in the case of shared carpool.

If used during employment and there is Workers Comp insurance that will cover the injury. 

If you're in an accident involving one of your vehicles that you do NOT have insurance coverage for. 

Doesn't apply to the named insured; sustained while occupying or when struck by an uninsured auto that is owned by a family member or furnished for his/her use. 

Other than a family member using the insured's covered auto, sustained while occupying a vehicle w/o belief/knowledge that the insured is entitled to do so.

If war is the cause- Insurrection, civil war, revolution, etc. 

From a nuclear reaction, radiation, or radioactive contamination

Competing in, practicing, or preparing for any prearranged or organized racing or speed contest.
If the limit of liability shown is $15K, that means the insurance company will pay that amount for EACH individual in any one accident occurrence.
Graybeal Group, Inc. Offers A Wide Range of Products and Pricing
Graybeal Group Inc. is a professional Insurance company with licensed agents and staff.  With over three decades of experience, Graybeal Group takes pride that our agents are specialized in the needs of our customers in the areas of Crop/Agriculture, Hemp, Non-Profits, Pasture Rangeland and Forage, and Farm & Ranch. 
Being able to provide the time for our agents to focus on their specialty allows us to give you – our clients – the needed coverage for your home and business.
For more information, we invite you to call Graybeal Group Inc. at (541) 567-5523.