What Items are NOT Covered by Farm Insurance Coverage?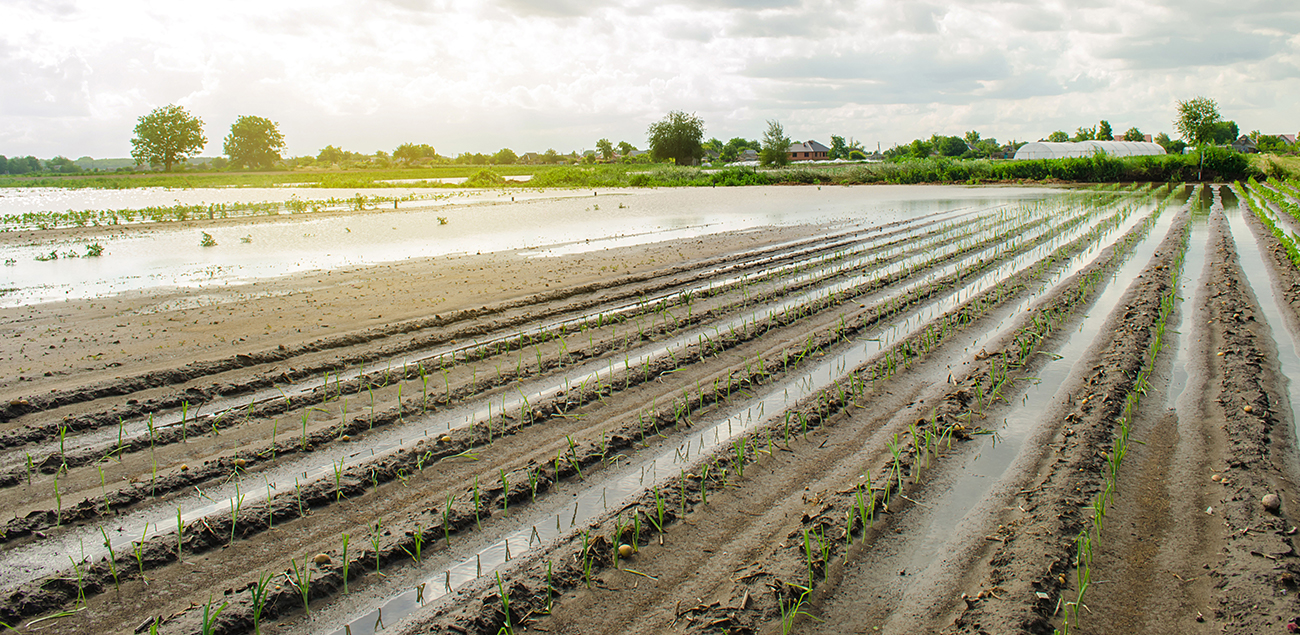 Farm Insurance has many moving parts. We will break those parts down into bite-size chunks for you to consume. Today, the topic of exclusions for the loss forms will be discussed. We'll show you what is NOT covered, or is excluded, from the three different forms of loss for Farm Insurance. It's just as important to know what's NOT covered, than what is! 
EXCLUSIONS (THINGS THAT ARE NOT COVERED) FOR THE BASIC, BROAD, AND SPECIAL LOSS FORMS 
Ordinance or law- Ordinance or law regulating the construction, use or repair of any property or demolition of any property, including the cos of removing debris.

Earth Movement- Includes earthquakes, landslides, mine subsidence, or earth sinking, rising, or shifting.  However, if loss or damaged by fire or explosion results, the insurance company will pay for the damage/loss
Exceptions: 
Earthquake loss to livestock

Special Cause of Loss Form covers earthquake loss of farm machinery, vehicles, and equipment.
If loss or damaged by fire or volcanic action results, the insurance company will pay for that resulting damage/loss.
Government Action- Seizure or destruction of property by order of governmental authority, unless the action is taken at the time of a fire to prevent its spread, if the fire would have been a covered cause of loss.
Intentional Loss- The insurance company will not pay for any loss or damage arising out of any act committed by or at the direction of any insured with the intent to cause a loss.
Nuclear Hazard- Including nuclear reaction, radiation, or radioactive contamination, however, caused.
Services that are off-premises- Failure or power or other utility services that occurs away from the location.
Exceptions:
Coverage is provided by the coverage extension- refrigerated products. 

War and military action- This includes undeclared or civil war, warlike action by a military force, including action in hindering or defending against an actual/expected attack.

Water – Loss or damage caused by:
Flood, surface water, waves, tides, tidal waves, overflow of any body of water, all whether driven by wind or not;

Mudslide or mudflow
Water that backs up from a sewer or drains
Water under the ground surface pressing on, or flowing or seeping through foundations, walls, floors, paved surfaces, basements, doors, windows, or other openings.
Exceptions:
If loss or damaged by fire, explosion or sprinkler leakage results, the insurance company will pay for that resulting damage/loss

Flood loss to livestock

Special Causes of Loss form covers flood loss of farm machinery, vehicles, and equipment. 

Special Forms of Loss Exclusions
If damage from an open fire used for curing or drying tobacco in the barn or building where this occurs, the loss will not be covered if:
While the tobacco is being fired

Within a 5 day period following tobacco firing
Collapse

(unless provided for in additional coverage or collapse results from a covered cause)

Windstorms or Hail
Dairy or farm products in the open

Watercraft and all its accessories unless it's in a fully enclosed building.
Snow, Ice, sleet, or rain that damages property in the open
Sand, dust, rain, snow, or sleet damage to the interior of any building or structure, unless there's other damage that causes a hole and any of these items then cause damage due to the hole.
Thawing, freezing, pressure/weight of water or ice to any retaining wall, retaining wall, fence, pool, dock, pier, wharf, bulkhead, patio, or pavement
Discharge or overflow of water/steam from plumbing, heating, A/C, or automatic fire sprinkler system; or from household appliances:
If there is a continuous/repeated seepage of water/steam over a period of weeks, months, or years

Caused by or resulting from freezing in a building or structure that's vacant, under construction, or unoccupied for 60+days, unless there's been steps taken to prevent freezing by maintaining heat or shutting off water and draining pipes
If system or appliance is defective
If the discharge of water/steam takes place off-premises but affects the property that is insured
Explosion damage from alcohol stills, steam pipes, steam boilers, or steam engines that are owned, leased, or operated by the insured person.
If any of the following is lost due to theft: trailers, campers, watercraft, accessories and equipment.
Shortage of inventory
If any farm personal property or portable structure disappears, it is not covered, unless there's evidence of theft.
Voluntarily parting with property due to trickery or fraud.
Unauthorized instructions to transfer property to a person or place.
Vandalism or breakage of glass or safety grazing material if the building or structure was vacant for more than 60 consecutive days immediately before the loss.
Criminal or dishonest acts committed by an insured, any partner, employee, director, trustee, authorized rep, or anyone the insured has entrusted property to, regardless of whether acting alone or in collusion with others.
Electrical Current- Damage/loss caused by artificially generated electrical current, inc. electrical arcing that disturbs any electrical device, wires, or appliances.
Exception here is if the damage/loss results in a fire- it's covered.
Vapor, smoke, or gas- If any loss occurs to a building, personal property, or structure due to agricultural smudge or industrial ops.
Non-accidental Losses:
rust
corrosion
fungus
decay
wear and tear
deterioration
hidden or latent defects
damage is due to the quality of the property itself.
Damage or Loss to structures, personal property, or buildings caused by any of the following:
Dampness or dryness of the atmosphere

Mechanical breakdown- inc. bursting by centrifugal force
Marring or scratching
Smog
Settling, cracking, shrinking, or expansion
Vermin, birds, rodents, domestic animals, or insects
Damage or loss to property on OR off the insured premises that is cause by:
Pollutants- the discharge, dispersal, seepage, migration, release, or escape of

EXCEPTION: if any of the above is caused by a specified cause of loss, the insurance company will pay for any damage caused by a specified covered cause

Weather conditions applicable only if weather conditions contribute to loss or damage caused by or resulting from  the discharge, dispersal, seepage, migration, release, or escape of pollutants
Acts/decisions- or the failure to do either
Inadequate, faulty or defective:

Zoning, planning, development, siting, or surveying
Materials used in repair, renovation, remodeling, or construction
Maintenance
Design, specifications, workmanship, construction, repair, renovation, remodeling, compaction, or grading
As you may understand, knowing what is excluded from your coverage, is as important as knowing what's covered! 
Our team of experts is waiting to help you put together a customized insurance plan that is right for you and your needs! Just a click away.
Graybeal Group, Inc. Offers A Wide Range of Products and Pricing
Graybeal Group Inc. is a professional Insurance company with licensed agents and staff.  With over three decades of experience, Graybeal Group takes pride that our agents are specialized in the needs of our customers in the areas of Crop/Agriculture, Hemp, Non-Profits, Pasture Rangeland and Forage, and Farm & Ranch. 
Being able to provide the time for our agents to focus on their specialty allows us to give you – our clients – the needed coverage for your home and business.
For more information, we invite you to call Graybeal Group Inc. at (541) 567-5523.