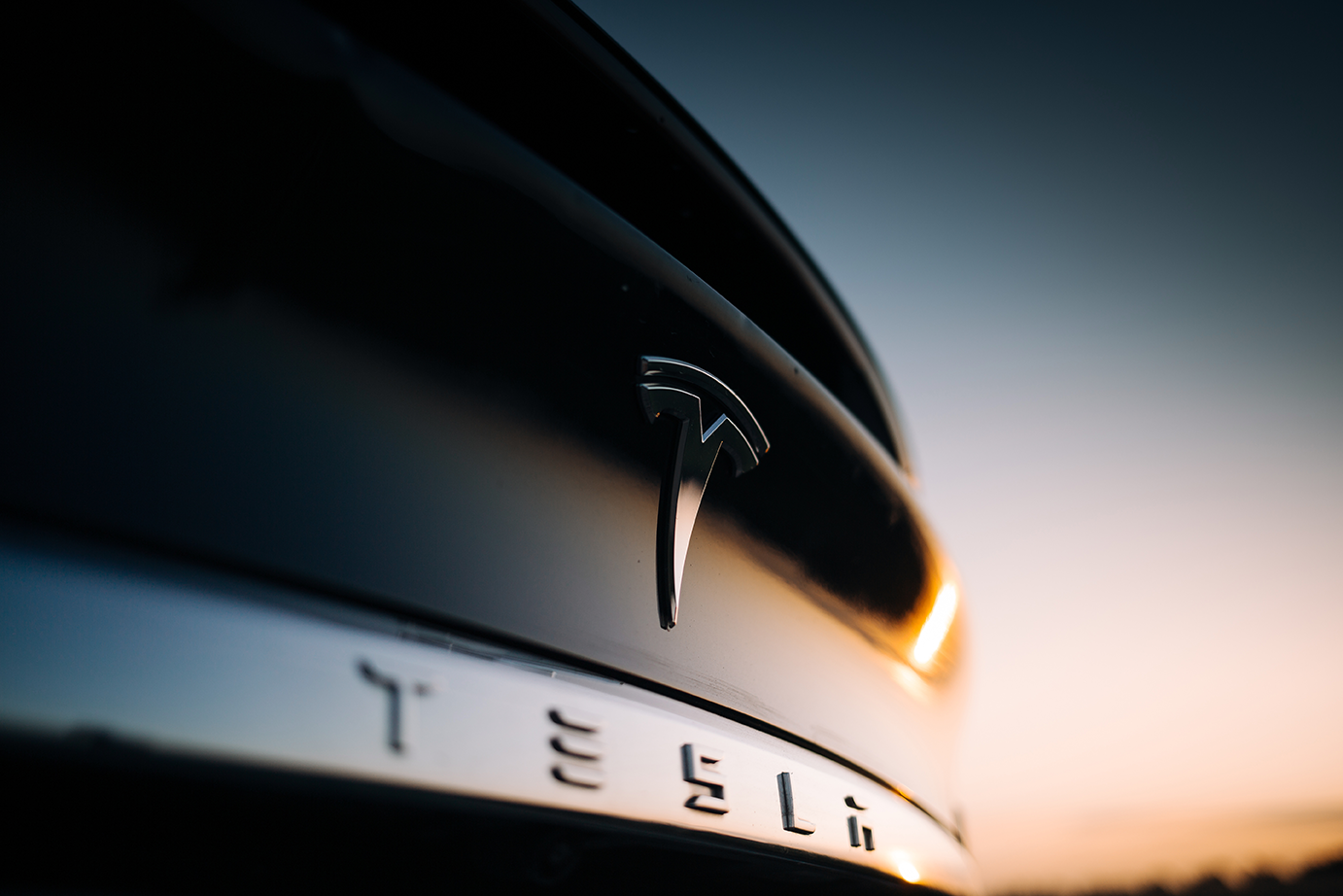 There is no doubt as to Tesla's popularity, including here in the U.S.  Tesla accounted for 79 percent of electric vehicle registrations in 2020, with 200,561 of its battery-electric vehicles registered – marking a 16 percent rise from 2019, according to recent data from Experian. In fact, all four Tesla models ranked among the top five electric vehicles in 2020. 
So one question on the top of many people's minds might be:  how much does it cost to insure your Tesla?
You should plan on purchasing more Tesla insurance coverage to be sure you are not paying out of pocket in the event of a claim. This is because the technology in a Tesla is so advanced, and the build is complex to repair. 
Although the majority of auto insurance companies will write policies for a Tesla, some Tesla drivers do have the option of acquiring their car insurance through Tesla.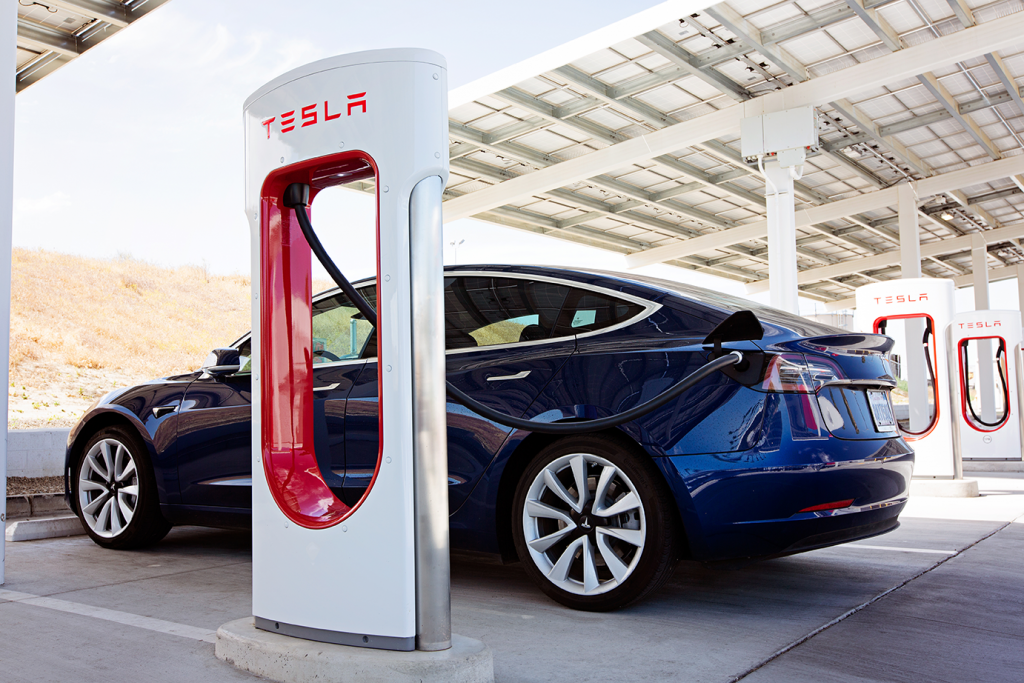 Basic Facts About Tesla Insurance 
Teslas usually cost more to insure than other vehicles because of their expensive, high-tech parts. 
The average cost of insuring a Tesla Model 3 is $2,55.76 per year, or $212.98 a month. 
The easiest way to get insurance for your Tesla is to compare quotes from various insurance providers. The insurance company will set your quote dependent on factors such as your driving record and experience, your coverage needs, and personal information that includes your age, gender, and location. 
As a result of Tesla's high-tech build, you can expect to buy additional coverage for it. When you insure your Tesla, your coverage will protect you against liability in the event of an accident with another car, pedestrian, or public or private property. The appropriate type of insurance will also cover damage to your car. 
How Much Tesla Insurance Will Cost You
The average cost of auto insurance in this country is approximately $1,134 a year, or $94.50 per month. However, Tesla insurance can cost substantially more than average. 
Research indicates that, on average, it could cost you $4,539 a year to insure a Tesla. That will ultimately depend on the model of your Tesla, along with your driving history, and much coverage you purchase. 
Why is Tesla Insurance So Expensive?
Teslas are just plain high-end and that is why they can be prohibitive to purchase and maintain. Car insurance for Teslas is more expensive than that for lower-end types of cars, whose parts are more available and easier to replace. While nearly all major car insurers provide Tesla coverage, the insurance carrier might classify your Tesla model as an exotic or luxury vehicle. This means you will pay luxury vehicle premiums. 
Other factors that make Teslas expensive to own:
Teslas are made from more expensive parts than the vast majority of other cars, making them more expensive to repair. 

You are quite limited to a set of Tesla-approved body shops as a result of the required training and equipment to replace parts. 

Teslas can be more expensive to insure based on where you live and other rating factors. 
Tesla Insurance Program
The Tesla insurance program was started in 2019 with the objective of making Tesla a one-stop provider for car services, beginning first with insurance. Tesla claims they better understand how their vehicles work and how drivers use them. This points to Tesla's
in-house insurance being potentially advantageous to drivers. 
The price structure for Tesla insurance is based on the car's safety systems, as opposed to personal driving information. Their insurance program encompasses basic liability, collision, and comprehensive packages, in addition to special coverage for identity fraud, electronic key replacement, and wall chargers. In essence, Tesla leverages its knowledge about its vehicle's safety features and automated driving technology to lower the insurance cost for Tesla owners. 
Tesla Insurance Offers Special Coverages
All Tesla insurance packages include a Vehicle Automation Package that encompasses the following:
Autonomous vehicle liability

:  This provides coverage for damage to property or bodily injury as a result of a collision when your car is in autonomous vehicle mode to the same limits of liability as when you are driving. 

Cyber identity fraud expense

:  This insures you against digital identity fraud. Coverage is restricted to $15,000 per occurrence and $30,000 per insurance period. 

Wall charger coverage

:  This covers your manufacturer-issued electrical power charger if it is damaged or lost.  This insurance is limited to $3,000 and it does not cover damage that you caused or a factory defect. 

Electronic key replacement

:  This insures you if you misplace your electronic car keys, up to $500 for two incidents in each insurance period. 

Loan/lease gap coverage

:  This protects you in the event your car is stolen or damaged. It will pay the balance of your car lease or loan, based on the value of your car. 
Cost of Tesla In-House Insurance
According to Tesla, drivers can save 20 percent to 30 percent on their car insurance with their in-house coverage. The company says it can save Tesla drivers money on their vehicle insurance premiums because they are already familiar with the cars. Your Tesla Insurance policy will take into consideration the safety and tech features that are included in your car, and they don't have the same associated fees that you would likely find with a traditional insurance carrier. 
Vehicle Insurance Required for Tesla
You will learn how much your monthly premium will cost once you determine what you need from the different types of coverages available. The coverage types include:
Liability Insurance:  Liability insurance protects you from injury caused to another person or damage to their property. Tesla's are not considered more dangerous than other cars, so you likely can forego additional liability coverage than what is usually necessary. You can purchase the state minimum and add some extra to cover medical expenses and possible lawsuits that could result from an accident. 
Personal Injury Insurance:  This covers you and your passengers in the event of an accident in your Tesla car. It will cover your entire medical expenses no matter who is at fault for the accident. 
Collision Insurance:  This protects you against any damage to your Tesla when a collision happens. Teslas are manufactured with more expensive material than other cars, which means they will be more expensive to repair.  That is why it costs more to insure for collision. 
Comprehensive Insurance:  This covers damage caused to your Tesla by something other than another vehicle. Additionally, it may cover the theft of your car. 
For more info, visit the official Tesla Website
Tesla or no Tesla, Graybeal Group Inc. has you covered for any and all auto insurance needs! Just a click away
Graybeal Group, Inc. Offers The Widest Range of Products and Pricing
Graybeal Group, Inc. is a professional Insurance company with licensed agents and staff.  With over three decades of experience, The Graybeal Group takes pride that our agents are specialized in the needs of our customers in the areas of Crop/Agriculture, Hemp, Non-Profits, Pasture Rangeland and Forage, and Farm & Ranch. 
Being able to provide the time for our agents to focus on their specialty allows us to give you – our clients – the needed coverage for your home and business. At Graybeal Group, Inc., we are committed to providing an experience that empowers our clients so they are educated on their coverage and the value we provide above all others.
For more information, we invite you to call Graybeal Group, Inc. at (541) 567-5523.