Should I Get Snowmobile Insurance Coverage?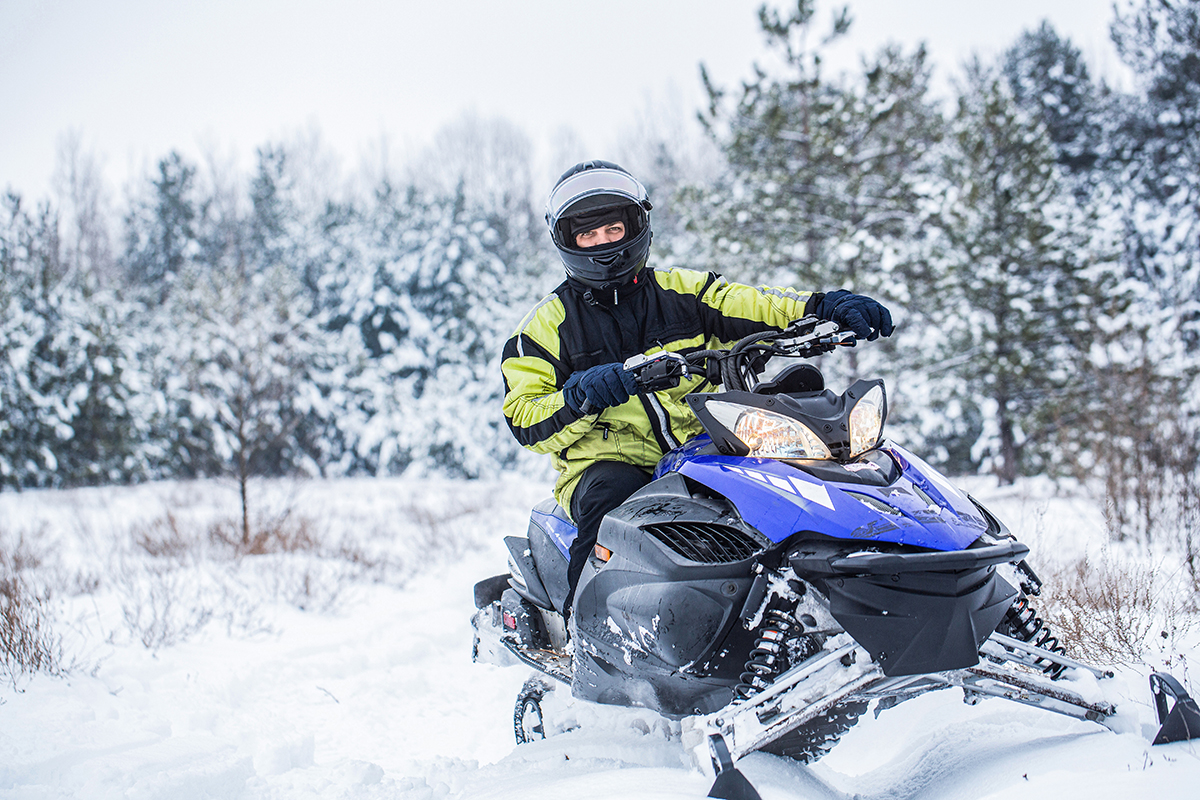 Is Snowmobile Insurance Coverage important?
As it is now the middle of winter, you might be inspired to get out your snowmobile to enjoy all the snow outside. For many of us, this is a favorite pastime in the Tri-Cities.
As it is now the middle of winter, it is very likely snow is blanketing our yards and houses. As we know well, snowfall is a common occurrence in the wintertime in the Tri-Cities. So some of us might take to getting on our snowmobiles to enjoy a favorite past-time this juncture of year. But that might lead us to the question, should I get snowmobile insurance coverage?
Just as we can easily experience an accident on the roads in our cars, snowmobiles can operate at high speeds, and are also prone to accidents. You can also run into the problem of theft when it comes to your snowmobile.
However, snowmobile insurance is not just good for accident coverage, but it can also protect against damages and theft.
Why You Should Have Snowmobile Insurance Coverage
Snowmobile insurance will likely provide coverage for personal injury, damages to the snowmobile, in addition to your legal liability if you are proven to be responsible for another person's injuries or property damage.
Snowmobile insurance coverage may protect you from financial hardship if you are sued for causing injury to another person. It can also spare you from worse financial troubles in the event you need to repair or replace your snowmobile. It is an expensive proposition to purchase parts or replace your snowmobile and adequate insurance coverage will enable you to handle these unexpected events, such as accidents, and stay above water financially.
When it comes to snowmobile insurance, you can purchase specific coverage for your sled like liability only coverage. You also have the option of buying a package of coverage. For the most part, snowmobile insurance coverage will include the following:
Comprehensive
Collision
Bodily injury liability
Property damage liability
Based on the insurance company you choose, other insurance options that you could purchase for your snowmobile might include:
Accessory coverage for such things as windshields, helmets, riding gear, custom seats, and eyewear
Uninsured and underinsured driver coverage for bodily injury and property damage, if it is found another person caused harm to you or damage to your snowmobile and the other person does not have insurance to pay for damages
Coverage for after-market parts and accessories
Year-round coverage if your snowmobile is damaged or stolen during the off-season
Additional collision coverage
Towed trailer and transport trailer coverage
Increased liability limits to cover the expense of a liability claim or lawsuit
How Much Snowmobile Coverage Recommended?
The amount of insurance coverage for your snowmobile will vary depending on your personal situation, which includes the value of your sled, and how frequently you ride your snowmobile.
Within the industry, insurance agents suggest you purchase at least liability coverage. Keep in mind that the state you live in might require you to have minimum liability limits in order for you to operate your snowmobile.
If you tend to ride your sled often, and you own a newer or more expensive model, you should seriously consider collision and comprehensive coverage. If you want to be completely or fully covered, you may want to buy optional trailer insurance, coverage for accessories and after-market upgrades, as well as coverage without a "lay-up period, which is an off-season period when you might not have coverage.
Will My Snowmobile Insurance Cover Passengers?
There are some snowmobile insurance policies that will include passengers in their coverage plans, but most do not unless you specifically purchase that coverage. You may want to inquire with your insurance agent how you can cover passengers on your snowmobile for injuries and medical expenses.
If you don't already have passengers covered through your insurance, be sure you are able to add snowmobile passenger insurance as an option and that you have sufficient liability insurance, too.
Look to Graybeal Group, Inc. for Quality Snowmobile Insurance Coverage
We have experienced and highly skilled agents at the Graybeal Group to set you up with the perfect insurance policy for your snowmobile that will ensure you and your passengers are adequately covered.
Our licensed agents will make sure that your snowmobile is covered for all possible contingencies so you don't have to worry if you experience an accident or a theft of your sled. Trust our agents to always serve your best interest when it comes to snowmobile insurance coverage.
Graybeal Group, Inc. Offers Widest Selection of Insurance Plans for the Best Price in Oregon and Washington
Graybeal Group, Inc. is a professional Insurance company with licensed agents and staff. With over three decades of experience, The Graybeal Group takes pride that our agents are specialized in the needs of our customers in the areas of Crop/Agriculture Insurance, Hemp Insurance, Non-Profits Insurance, Pasture Rangeland and Forage Insurance, and Farm & Ranch Insurance.
Being able to provide the time for our agents to focus on their specialty allows us to give you – our clients – the needed coverage for your home and business. At Graybeal Group, Inc., we are committed to providing an experience that empowers our clients so they are educated on their coverage and the value we provide above all others.
For more information, we invite you to call Graybeal Group, Inc. at (541) 567-5523.