What Types of Church Insurance Does a Church Need?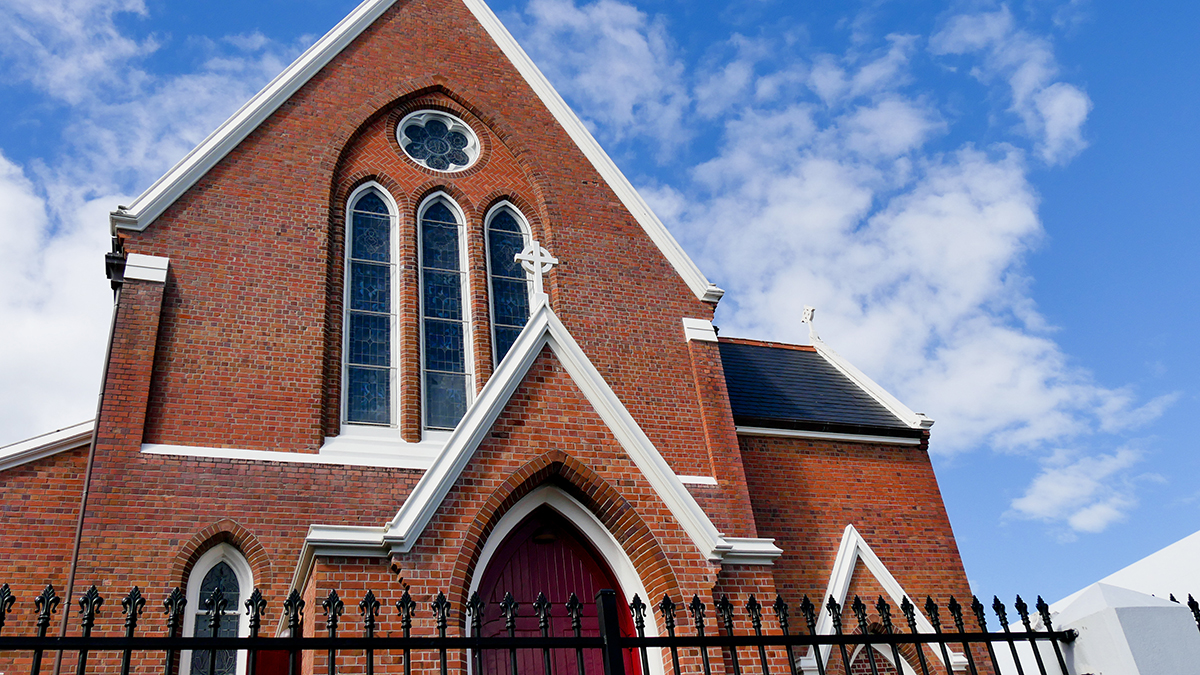 What Types of Church Insurance Are There?
Because a church is a sacred place of worship and prayers, we might think it is immune from secular activities such as litigious actions that include lawsuits and church insurance. After all, a church sanctuary is seen as a holy place where people hope for the best in humanity, not a place to take out different types of church insurance policies.
But church insurance is a fact of life in a litigious society. Churches are just as susceptible to being the recipient of legal action as any business or organization. That is why it is necessary to consider what types of church insurance your church should carry to protect itself from legal threats.
Whether your ministry is comprised of one small church or is made up of multiple property locations with many employees, church insurance is vital to shield your place of worship from legal actions.
Types of Insurance That a Church Should Have
General Liability Insurance
Any church could find itself vulnerable to a lawsuit by a member or a guest. That is why general liability insurance is important church insurance to have.
This type of church insurance encompasses two parts: if a person claims they were injured and if someone asserts their property was damaged. This insurance policy typically covers the defense costs for litigation, in addition to the damages for an injured party. It is recommended that churches carry $1 million for general liability insurance.
Business Property Insurance
Insurance of this type will cover eventualities such as fire or wind that may cause damage. You will also be protected in the event of theft or a natural disaster. This insurance will cover property such as furnishings, buildings, and landscaping. It will also cover the items inside the church, such as damaged musical instruments or pews, for example.
Property insurance will also include auto insurance coverage. So, for instance, if your church has a van or a bus, then property insurance would offer coverage for any damages that could occur to the vehicle, as well as for anyone who was injured.
Employment Practices Liability Insurance
If your church ever experiences a wrongful termination or discrimination lawsuit, then Employment Liability Insurance would protect your church. Your church could also be subject to other claims involving age or gender discrimination, which is also covered by this insurance.
Worker's Compensation Insurance
This church insurance is useful as it also covers the members of the leadership at the church, even if they are not employed by the church. In fact, worker's compensation will cover 100 percent of the medical expenses for an employee who is injured on the job because of a job-related activity.
You will find that various states operate differently when it comes to determining the percentages as applied to compensating for lost wages. The portion that covers an employer's liability policy is for any negligent acts that occurred as a result of an injury to an employee.
You're encouraged to talk with your insurance agent to obtain details about how this church insurance could benefit your church in Washington State.
Coverage for Special Events
This is another type of church insurance that is recommended if your church's existing policy does not include coverage for special events. These special events could include holiday celebrations, back-to-school festivities, vacation Bible school activities, etc.
The location of the special event is relevant when it comes to this insurance. For example, if your event is being held off-site, your church will need a separate policy for special events to provide adequate coverage.
Mission Insurance
This type of church insurance will protect you in the event of an emergency that takes place while on a mission trip. This pertains to medical coverage, kidnapping, and other liabilities that could happen during a church mission.
If your church mission trip takes place outside the U.S., you might consider having a separate policy. For example, there is the option of securing worldwide liability coverage. That provides insurance for church missionaries in foreign countries.
This specific church insurance also provides for insurance against extortion and ransom. You will require this insurance in order to offer your church missionaries reimbursement from losses.
Professional Practices Liability Insurance
This church insurance protects your church from claims that could stem from any pastoral direction or counseling. Pastors have been accused of emotional or physical harm. The good news is that pastors and counselors are covered under professional practices liability insurance tied with your church insurance policy.
It is recommended that insurance limits be equal to the general liability limits that your church has.
Look to the Graybeal Group for Church Coverage
Church insurance can be hard to find because not all insurance companies offer coverage for churches. Luckily, Graybeal Group, Inc. has access to a wide range of insurance for churches and other religious organizations.
Having the right coverage is key to avoiding catastrophic claims. You can count on the Graybeal Group to make the complex process of finding the right church insurance fast and easy.
Graybeal Group, Inc. Offers Widest Range of Products and Pricing in Oregon
Graybeal Group, Inc. is a professional Insurance company with licensed agents and staff. With over three decades of experience, The Graybeal Group takes pride that our agents are specialized in the needs of our customers in the areas of Crop/Agriculture, Hemp,
Non-Profits, Pasture Rangeland and Forage, and Farm & Ranch.
Being able to provide the time for our agents to focus on their specialty allows us to give you – our clients – the needed coverage for your home and business. At Graybeal Group, Inc., we are committed to providing an experience that empowers our clients so they are educated on their coverage and the value we provide above all others.
For more information, we invite you to call Graybeal Group, Inc. at (541) 567-5523.