What are Washington State Motorcycle Insurance Laws?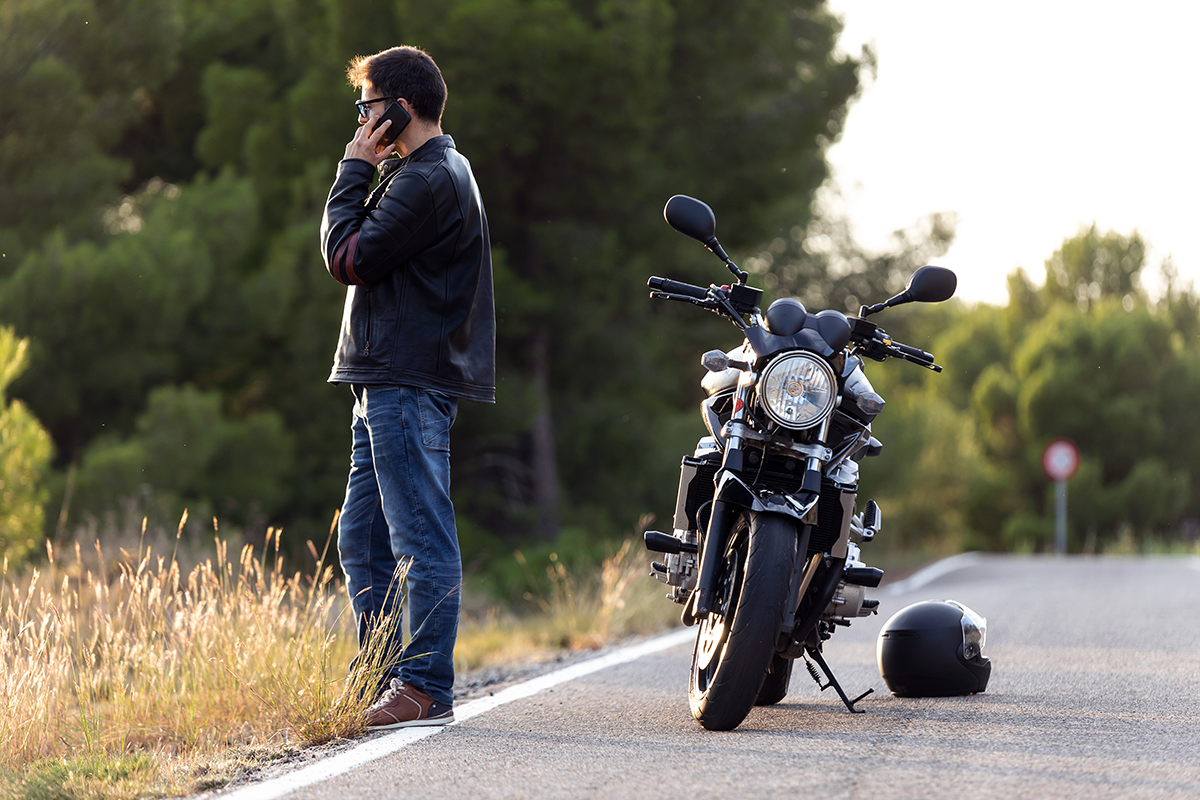 Washington State Motorcycle Insurance Laws
If you drive a motorcycle in this state, you might be wondering what the Washington motorcycle insurance laws are. What coverage for your motorcycle should you have?
When it comes to Washington motorcycle laws, you should be aware of the fact that the Washington State Legislature on July 28, 2019, passed a law that requires all motorcycle drivers to carry liability coverage and proof they have insurance. Previously, motorcycle drivers were exempt from Washington State's mandatory auto insurance law.
As of 2019, motorcyclists are now mandated to carry a minimum of $25,000 in liability coverage.
Motorcyclists have to comply with state laws for carrying enough liability insurance that can also cover other parties who could be injured in a serious motorcycle accident. There are severe penalties for failure to obey with Washington State's insurance requirements for motorcycle drivers.
Washington State's Mandatory Auto & Motorcycle Insurance Law
All people who drive a motor vehicle or motorcycle, as of July 28, 2019, in Washington State are required to obtain one of the following options:
Carry liability insurance with liability limits of at least:

$25,000 for injuries or death to another person
$50,000 for injuries or death to all other people
$10,000 for damage to another person's property

Apply for a certificate of deposit to pay for your liability insurance with the Department of Licensing.
Have a liability bond of at least $60,000 filed by a surety bond company that is authorized to do business in Washington State.
Self-insure if you have 26 or more vehicles.
You will find that $25,000 does not cover much when it comes to adequate coverage in the event of a motorcycle accident when there are major injuries to the rider or passenger. If you experience a serious accident, approximately 50 percent of that $25,000 may be used to pay for the initial ambulance ride and a medical stay in the emergency room. That is why it is essential that motorcyclists understand the risks and think about purchasing higher policy limits.
It's worth noting that liability coverage just provides coverage to other people if you are responsible for causing an accident that leads to bodily injury or property damage. Another option you have is buying Personal Injury Protection (PIP) coverage, which will cover your medical expenses, as well as your lost earnings after an accident.
Proof of Your Motorcycle Insurance
In order to be in compliance with Washington motorcycle laws, all motorcyclists are required to carry proof of insurance – possession of your insurance card – at all times while riding your motorcycle. So, in the event of an accident, you will be able to provide to authorities, and other parties involved in the incident, your complete insurance information.
Usually, proof of insurance cards are sent to policyholders by their insurance company. You could also download copies of these insurance cards and print them out and save them onto your smartphone or other devices.
Motorcycle Endorsements in Washington State
In accordance with Washington motorcycle laws, having a motorcycle endorsement is mandatory for all motorcycle drivers in Washington State. This endorsement shows that the motorcycle rider possesses the minimal skills and knowledge regarding safe motorcycle operation. Back in 2007, Washington State modified its vehicle code to permit law enforcement officers to impound motorcycles of drivers who were not endorsed.
This adjustment was included into the Washington motorcycle laws in order to require riders to obtain their endorsements, in addition to penalize the drivers who are unendorsed.
Two methods for motorcyclists to secure their endorsement:
Pass the knowledge and riding skills test at an approved motorcycle training school. After you have achieved this, you can apply for an instruction permit. Once you pass the knowledge and riding test, you are able to bring with you your score sheet to any driver licensing office within a year of passing the test to obtain your motorcycle endorsement.
Complete and pass a motorcycle safety course at an approved motorcycle training school.
It is true that motorcyclists do have a greater number of strict regulations to adhere to than other drivers. Those regulations include use of legally-approved helmets, required eye protection, motorcycle endorsement, maximum volume, maximum handle height, and random, occasional safety inspections.
Get Your Motorcycle Insurance with Graybeal Group, Inc.
Our insurance experts at Graybeal Group will make the insurance process simple and hassle-free for you so you can get the best motorcycle coverage that fits your specific needs and personal lifestyle.
To get started on your quote, call our office or visit our quotes page!
Graybeal Group, Inc. Offers Widest Selection of Insurance Plans for the Best Price in Oregon and Washington
Graybeal Group, Inc. is a professional Insurance company with licensed agents and staff. With over three decades of experience, The Graybeal Group takes pride that our agents are specialized in the needs of our customers in the areas of Crop insurance, Hemp insurance, Nonprofits insurance, Pasture Rangeland and Forage insurance, and Farm & Agriculture insurance.
Being able to provide the time for our agents to focus on their specialty allows us to give you – our clients – the needed coverage for your home and business. At Graybeal Group, Inc., we are committed to providing an experience that empowers our clients so they are educated on their coverage and the value we provide above all others.
For more information, we invite you to call Graybeal Group, Inc. at (541) 567-5523.