Tips for Buying Life Insurance for the First Time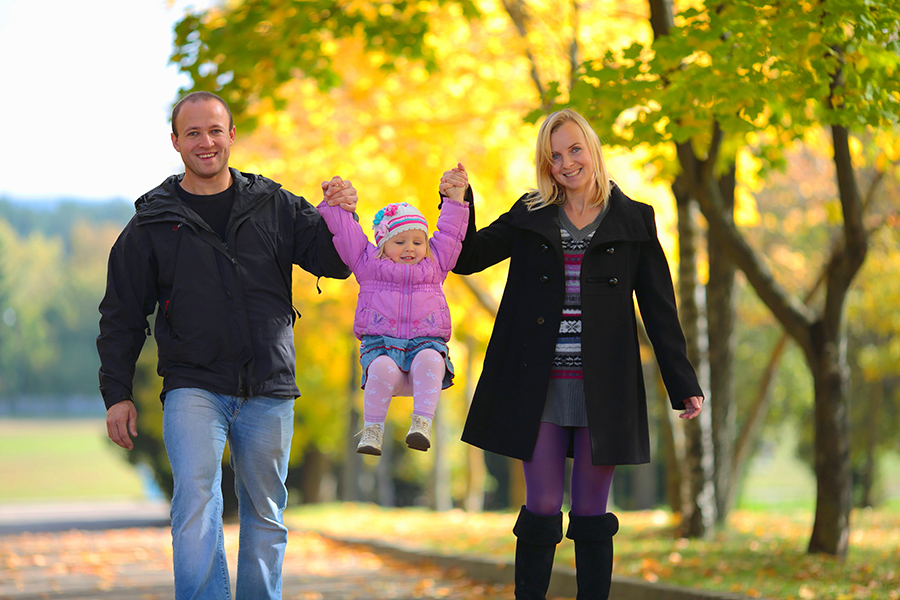 The decision to purchase life insurance is for many people shrouded in confusion and uncertainty. In fact, it can seem an overwhelming task given the numerous choices you can make. Confusion typically centers around how much and what type of insurance to buy. This is one of the primary reasons people give for not having life insurance, according to a survey by Life Happens and LIMRA for the annual insurance Barometer Study.
But, purchasing life insurance is one of the most important financial decisions you will ever make. The purpose of life insurance is to protect your loved ones that you leave behind. And the COVID pandemic has served as a wake-up call for many Americans and has spurred scores of people to buy life insurance for the first time, according to another Life Happens survey.
Seven Tips for Purchasing Life Insurance:
The process for buying life insurance becomes much easier to navigate once you become informed of specific considerations that are involved in choosing the appropriate policy for you and your loved ones.
Here are some simple tips that should prove helpful when setting out to purchase life insurance for the first time.
Evaluate Your Financial Situation
In order to intelligently purchase life insurance, you need to have a firm grasp of your financial picture. For example, think about what you have available to support family members and other loved ones who depend on you financially. This should encompass retirement savings, any emergency funds, and life insurance coverage you have through your employer.
You overarching goal is to be as prepared for the unexpected as you can possibly be. Work
closely with a financial advisor to talk about the needs you should include with your life insurance policy. This could include the mortgage that will need to be paid, children who will still need to be financially supported, and a maybe a legacy you want to leave.
Be Informed About How Much Coverage You Require
Too often it is the case that people underestimate the amount of life insurance they will need, according to Adam Winslow, CEO of Life Insurance at AIG Life & Retirement. They are focused on their major debt, like a mortgage, when they should also be aware of how much assistance will be necessary to support a spouse to pay bills or to support their children.
One guiding principle is having a policy with a death benefit equal to 10 times your annual salary. Keep in mind that your specific situation may require more than that.
 Consider Enhancing Your Life Insurance With Riders
When choosing a life insurance policy, inquire with your company representative about the types of policy riders that are available. Riders or endorsements allow you to customize your policy to cater to your unique needs and budget.
Determine How Long You Will Need Coverage
Life insurance is meant to either last a certain amount of time – known as term life – or a lifetime. If you just require insurance for a certain period of time, such as when your children are growing up or for the duration of your mortgage, then you could be better off with term insurance. However; if you need insurance for as long as you live, such as for burial expenses or income replacement for a partner, think about permanent coverage.

Know What Can Impact Your Insurance Rate
There are two main considerations that life insurance companies refer to when deciding what rate you will pay for coverage. They are your health and age. For example, the younger you are, the less expensive it usually is, as people, as a rule, are healthier when they are younger. This makes younger people less risky to insure.
What's more, your policy rate also is contingent on the type of policy you have, as well as how large the death benefit is. If you obtain a term life insurance policy, the duration of the term you choose will affect your premium.
If you can only afford a term life policy for the short term but you eventually want permanent life insurance, most term policies provide the option to convert to permanent life insurance. You are able to secure a low rate with term life now and switch to a permanent policy if you experience an increase in income.
Don't Limit Your Focus to Just the Premium
Although the rate you pay for life insurance is relevant to your budget and what you can afford, the price should not be the sole factor that you consider when purchasing life insurance.
For example, if you are buying a cash value life insurance policy, the policy's internal costs can be just as important as the premium you are paying. If you are thinking about indexed universal life insurance, be aware of the guaranteed vs. non-guaranteed parts of the policy illustration. Consumer advocates have expressed concern about dishonest sales practices for indexed universal life insurance.
Seek out life insurance companies that have strong financial ratings in the A range from independent rating agencies such as A.M. Best, Moody's, and Standard & Poor's. Insurance companies should offer ratings on their websites. You also have the option of inquiring with your insurance agent for companies' ratings.
Lock in Temporary Coverage
If you discover that the underwriting process will take a few weeks or longer for the policy you are purchasing, you can normally lock in temporary coverage by attaching a check with your initial premium payment to your application. This provides you with coverage, as well as peace of mind, while you wait for the application to be processed.
Inquire with your insurance agent about this option.
Graybeal Group, Inc. Offers A Wide Range of Products and Pricing
Graybeal Group, Inc. is a professional Insurance company with licensed agents and staff.  With over three decades of experience, The Graybeal Group takes pride that our agents are specialized in the needs of our customers in the areas of Crop/Agriculture, Hemp, Non-Profits, Pasture Rangeland, and Forage, and Farm & Ranch.
Being able to provide the time for our agents to focus on their specialty allows us to give you – our clients – the needed coverage for your home and business. At Graybeal Group, Inc., we are committed to providing an experience that empowers our clients so they are educated on their coverage and the value we provide above all others.
For more information, we invite you to call Graybeal Group, Inc. at (541) 567-5523.