Do I Need Traveler Trailer Insurance?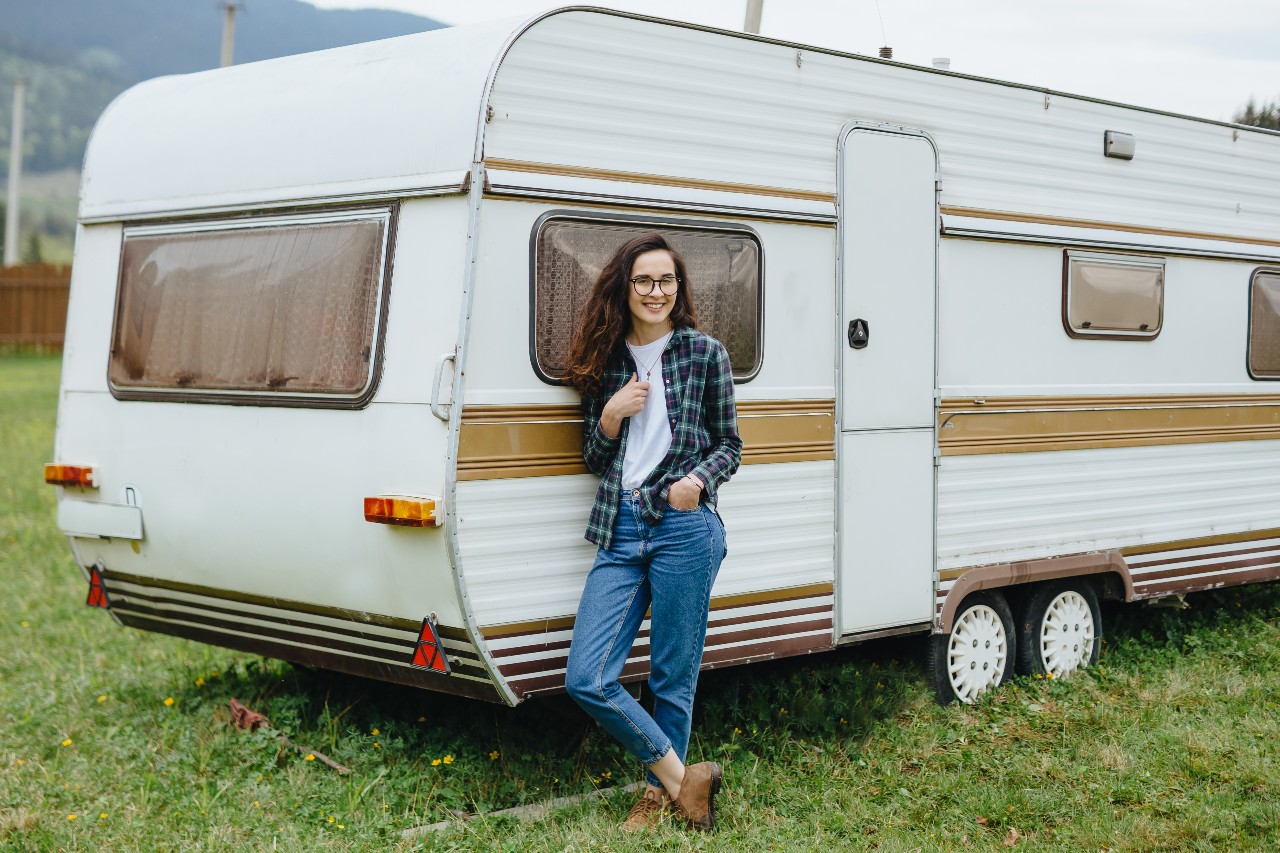 Do I Have to Have Traveler Trailer Insurance?
If you own a recreational vehicle or are thinking of buying one, the idea of cruising down the open road on a beautiful day is probably very appealing. But then the thought of something horrible happening, like crashing your vehicle, could spoil that positive image of enjoying your RV. You might be asking yourself, should I have traveler trailer insurance?
What is traveler trailer insurance? Traveler trailer insurance is very similar to automobile insurance, but it is more comprehensive and specialized to offer protection for the following vehicles:
Fifth-wheels
Stationary Travel Trailers
Pop-Up Campers
Park Model Travel Trailers
Truck-mounted Campers
Coverage for your recreational vehicle is required, like auto insurance. In fact, many states mandate uninsured or underinsured coverage, and every state requires minimum liability coverage if the vehicle is driven on the road.
The specifics of your travel trailer insurance policy will vary somewhat depending on what state you live in.
You should know that minimum liability limits might not be enough for your situation. It is a good idea to have sufficient coverage to protect your assets in a serious accident or lawsuit.
Standard Coverages for Motorhomes & Recreational Vehicles
Basic Coverages for Motorhomes and Recreational Vehicles include:
Property Damage Liability
Property damage liability helps to pay for damages to another person's vehicle or property you may become legally liable for in the event of an accident.
Bodily Injury Liability
Bodily injury liability coverage will pay for bodily injury damages that you may become legally liable for if an accident occurs. This includes paying for an injured party's medical expenses, and loss of income, up to your coverage limit.
Uninsured/Underinsured Motorists Coverage
This particular traveler trailer insurance reimburses you for injuries or damages – up to your coverage limits – that was caused by a driver who does not have sufficient or any liability insurance.
Medical Payments
Medical payments assist in paying medical expenses for you, in addition to your family household members and your passengers as a result of accidental bodily injury while occupying your RV, no matter who is at fault.
Collision
Collision pays for damage to your RV if you collide into another vehicle or object, or if another vehicle hits you, or your RV rolls over.
Comprehensive
Comprehensive provides coverage for loss to your RV not caused by a collision, such as damage caused by contact with falling objects, animals, vandalism, theft, fire, or hail.
Coverages for Motorhomes & RVs
Safety Glass Replacement: This traveler trailer insurance provides coverage for the repair or replacement of the RV windshield.
Custom Equipment: This insurance includes coverage for aftermarket parts and equipment that were not originally installed by the manufacturer.
Vacation Liability: This provides liability coverage for bodily injury and property damage while your RV is being used as a temporary residence.
Roadside Assistance: This traveler trailer insurance provides towing to the location of your choice, up to 100 miles from the location where your vehicle is disabled. Additionally, this coverage gives you emergency roadside services, which includes extraction – if you are stuck on or within 100 feet of a road or highway – delivery of supplies – including oil, water and other fluids – battery service, changing or inflating of flat tires, lockout service and fuel.
Awning Replacement: This provides coverage to replace an awning destroyed in a covered loss with a brand-new awning.
Full Timers Package: This traveler trailer insurance provides protection if you use your RV as a permanent residence and do not own or reside in another dwelling.
Physical Damage Settlement Options: This will include first, the vehicle's actual cash value, and second, the agreed value shown on the policy or, the total replacement cost, which would replace your RV with a new one in the event of a total loss during the first five model years.
Look to Graybeal Group, Inc. for Acquiring Premium Quality Traveler Trailer Insurance
Turn to the insurance experts at Graybeal Group, Inc. for guidance and advice to help you acquire the prefect insurance for your recreational vehicle. Our agents will make sure you are educated on your insurance policy and that you understand every aspect of it.
Let Graybeal Group, Inc. help you select the right coverage for your RV needs and get a great price at the same time. Graybeal Group, Inc. is locally operated to handle your insurance needs. We offer affordable and reliable insurance choices from multiple insurance companies.
To get started on your quote, call our office or click over to our quotes page.
We will make the process simple!
Graybeal Group, Inc. Offers Widest Selection of Insurance Plans for the Best Price in Oregon and Washington
Graybeal Group, Inc. is a professional Insurance company with licensed agents and staff. With over three decades of experience, The Graybeal Group takes pride that our agents are specialized in the needs of our customers in the areas of Crop/Agriculture insurance, Hemp insurance, Non-Profits insurance, Pasture Rangeland and Forage insurance, and Farm & Ranch insurance.
Being able to provide the time for our agents to focus on their specialty allows us to give you – our clients – the needed coverage for your home and business. At Graybeal Group, Inc., we are committed to providing an experience that empowers our clients so they are educated on their coverage and the value we provide above all others.
For more information, we invite you to call Graybeal Group, Inc. at (541) 567-5523.